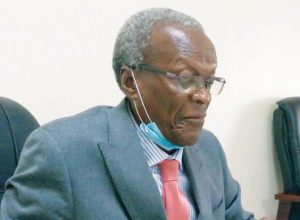 At a time farmers have started harvesting, State-run grain trader, the Agricultural Development and Marketing Corporation (Admarc), has said it is first monitoring the moisture content in the produce before it can open its markets.
But some vendors have already started buying the commodity in some parts of the country, especially in the Southern Region, where harvesting has commenced.
Admarc has since deployed a team to different parts of the country to gauge moisture content, according to its spokesperson Agnes Chikoko Ndovi.
She said preparations have advanced for this year's market and the grain trader would be buying the commodity based on the availability of stock since people planted differently due to delayed rains and floods.
"Preparations on our part are progressing well and, once the crops are ready, we will announce the markets which we might open in phases because delayed rains and floods will result in different maturities of the crops," she said.
Last season, Admarc targeted to purchase 300,000 metric tonnes (mt) but only managed to purchase 155, 000mt.
Farmers Union of Malawi President Frighton Njolomole said Admarc should start purchasing commodities in good time before vendors penetrate the market and exploit farmers.
He added that Admarc should stop hiding behind the moisture of maize because vendors buy the same maize while Admarc advances the moisture agenda.
"We engaged Admarc and told them to purchase driers so that they start buying maize in good time because that is the only way farmers can reap from their sweat before vendors steal from them," Njolomole said.
In the 2022-23 fiscal budget, K12.0 billion has been allocated for maize purchases by the National Food Reserve Agency and Admarc to replenish the strategic grain reserves.
Last week, the government announced minimum farm-gate prices and, according to the Minister of Agriculture Lobin Lowe, maize has been priced at K220 per kilogramme up from K150 per kg during last year's market.
Soya beans, finger millet, and pure beans will be sold at not less than K480 per kg, an upward movement from K320 per kg from last year's season while pure beans will be sold at K520 per kg.
Facebook Notice for EU! You need to login to view and post FB Comments!
Justin Mkweu is a fast growing reporter who currently works with Times Group on the business desk.
He is however flexible as he also writes about current affairs and national issues.