Business
Admarc set to buy 300,000mt of maize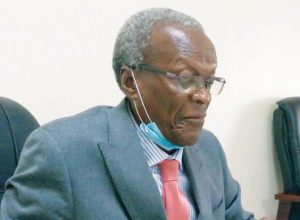 The Agricultural and Development Marketing Corporation (Admarc) is set to start buying maize and other crops in the next two weeks at a government's minimum price of K150 per kilogramme.
The State-run grain trader targets to buy 300,000 metric tonnes (mt) of maize, according to figures provided.
Admarc intends to buy 10,000mt of beans, 10,000mt of soya, 10,000mt of ground nuts, 20,000mt of pigeon peas, 20,000mt of paddy rice and 2,000mt of cotton.
S o m e commentators feel the grain trader is delaying to start buying the commodities as vendors continue to dupe farmers in some parts of the country, offering prices below the government's farm gate prices
Ironically, last year Admarc started buying the commodities a month earlier.
But Admarc says its officers are still inspecting and recording moisture content of maize prior to commencement of the buying exercise.
Admarc Public Relations Manager Agnes Ndovi has said the corporation has reached out to all areas in the country buying other crop harvests including soya and cotton.
She says Admarc buys maize whose moisture content is 14 percent and below to avoid discolouring because it is kept in the reserves for a longer period.
"The moisture content of maize is still a little bit high. It is about 16 percent. So, we are still waiting for the maize to be ready," she said.
Last week, Farmers Union of Malawi President Frighton Njolomole indicated that some vendors were buying maize from farmers at a price of about 53 percent lower than the government set minimum price of K150.
Njolomole said the vendors were buying maize at as low as K70 per kg. He urged farmers to wait and sell their maize to Admarc.
Ministry of Agriculture spokesperson, Gracian Lungu, also said the ministry had received reports that some big companies, mostly those producing chicken feed, were buying the commodity below the recommended price.
Lungu, therefore, stated that the ministry would be doing inspections to establish the truth of the matter and the culprits would be punished.
In April this year, the government announced the 2020/21 agricultural season farm gate prices when maize was set at K150 per kg amounting to K7, 500 per 50kg per bag.
Shelled groundnuts price was set at K480, polished rice at K600 and Soya beans at K320.
Facebook Notice for EU! You need to login to view and post FB Comments!
Mathews Kasanda is a journalist who holds a Bachelor of Arts in Journalism from University of Malawi (The Polytechnic).
In 2015, Media Institute of Southern Africa awarded him the Best Print Media Education Journalist of the Year accolade.
He joined Times Group Newsroom in September 2019.