National
Admarc yet to open maize markets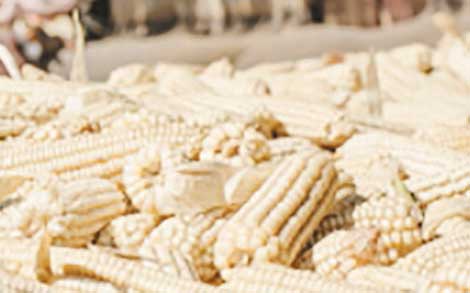 Days after the government announced that the state-owned grain marketer, Agricultural Development and Marketing Corporation (Admarc), will be opening markets to start buying maize, The Daily Times spot-checks have found that most of the corporation's markets are yet to start purchasing the staple.
Random-checks in places such as Chiseka in Lilongwe, Mponera in Dowa and Mchinji; Zingwangwa and Chinseu in Blantyre, among others, show that it is private traders who are buying most of the maize from farmers.
The private traders are buying the maize mostly at an average of K120 per kilogram.
Centre for Social Concern (CfSC) has since released a statement urging the government to speed up the procurement of maize from farmers in order to protect them from unscrupulous traders.
"CfSC believes that a reformed Admarc must be able to buy maize from farmers at a price that a farmer can make profits and sell maize to farmers at a reasonable price" says CFSC in a statement.
The organisation says the government should ensure that Admarc staff are not forming cartels with the traders to monopolise Admarc selling points.
Executive Director for Centre for Social Accountability Willy Kambwandira said the government should stand firm on purchasing produce from local farmers.
"Our investigation shows that Admarc has not started buying maize from farmers and we are reliably informed that the government has not released funds to Admarc to start buying maize from farmers. It is this very tendency that exposes farmers to vulnerability," he said.
However, Admarc spokesperson, Agnes Ndovie said the corporation has always used government approved minimum farmgate prices to buy produce from farmers.
She said the state-owned grain marketer will start buying maize at K200 per kg and that they are targeting smallholder farmers.
"Admarc will open the markets across the country where the crops are ready. Of course the crop in the Southern Region is ready and a lot of people have already started harvesting because the rains started in the south," Ndovie said.
Speaking when he delivered the mid-year budget statement, Finance Minister, Joseph Mwanamvekha, said the government has set aside K9.2 billion to allow Admarc buy maize from growers this year.
Facebook Notice for EU! You need to login to view and post FB Comments!