Sports
Captains fault Fam, Sulom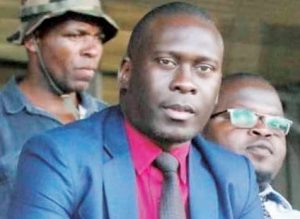 Captains of 16 TNM Super League teams and Malawi national football team have accused Football Association of Malawi (Fam) and Super League of Malawi (Sulom) of excluding the players in their consultations on football return.
Fam has been engaging clubs, government and media on football restart but the team captains were of the view that they could have been consulted separately.
The captains have since penned Fam president Walter Nyamilandu and Sulom president Tiya-Somba-Banda on the issue.
Spokesperson for the grouping, Christopher 'CJ' Banda said players were key stakeholders in the game.
"Although clubs were consulted on the matter but we feel that the captains from all the teams should have been consulted. We are the main stakeholders so we wrote them and we hope that our concerns will be considered," Banda said.
In a letter addressed to Nyamilandu and Somba-Banda, the captains justified the call for football restart saying the players were suffering.
"We are requesting for this meeting because we want to hear from our leaders on steps that are being taken to ensure that football returns to the stadiums amidst the coronavirus pandemic. As players we are suffering and we would want football to return because the ban has affected our source of income," reads part of the letter.
"As players, we know what is at stake here but with number of infections going down day by day, we believe we can return to the field of play with proper measures to avoid further spreading of the virus."
The letter has been endorsed by captains of all 16 TNM Super League teams including John Lanjesi (Nyasa Big Bullets), Alfred Manyozo jnr (Be Forward Wanderers, Young Chimodzi Junior (Silver Strikers), Micium Mhone (Blue Eagles), Blessings Tembo (Civo United), Sam Chibvunde (Kamuzu Barracks), Mphatso Magaleta (Ntopwa), Willy Saenda (Tigers) and Maneno Nyoni of Ekwendeni Hammers.
Both Nyamilandu and Somba-Banda confirmed receipt of the letter from the captains.
Somba-Banda said the league governing body would meet the captains.
"We value the players a lot as they are important stakeholders in the game so we are planning to have an audience with them this week or next week.
The future of football is still uncertain in the country after the game was suspended in March due to Covid-19 pandemic.
Facebook Notice for EU! You need to login to view and post FB Comments!