National
Chinese company, Fisd battle rages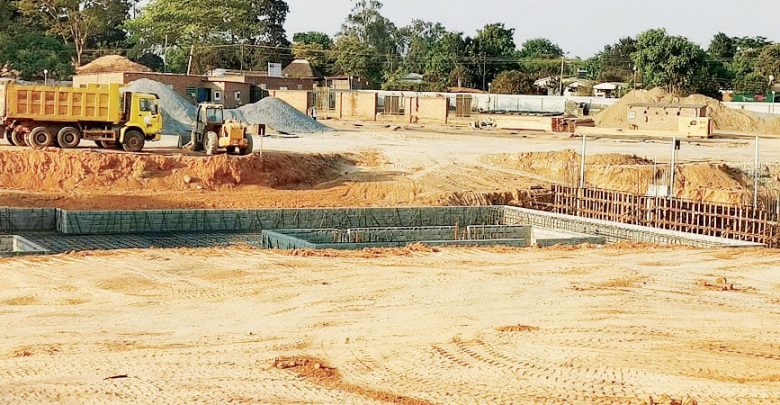 By Rebecca Chimjeka:
China State Construction Engineering Corporation (CSCEC) has obtained a stay order stopping the execution of High Court Judge Kenani Manda's judgement.
In his judgement, Manda ordered CSCEC to pay Foundation for Irrigation and Sustainable Development (Fisd) $2 million [K1.6 billion].
This was after Fisd accused the Chinese company of breaching terms of a Strategic Co-operation Agreement that the two entered into.
Among the specifics of the said breach, Fisd claims that CSCEC is yet to subcontract it [Fisd] and, yet, construction works have commenced at the project site.
The alleged breach is related to two contract projects that CSCEC has allegedly signed with the Malawi Government, one of which involves the construction of Mzuzu University Library and auditorium while the other one involves rehabilitation, upgrading and expansion works for Karonga Town Water Supply System.
According to claims outlined in the September 15 ruling, the Strategic Cooperation Agreement, which was signed on September 11 2020, required CSCEC to subcontract at least 3 percent of each contract awarded to it to Fisd up to June 30 2021.
On April 21 2021, some two months ahead of the deadline for the survival period of the Strategic Co-operation Agreement, Fisd officials wrote a letter to CSCEC, accusing it of breaching terms of the contract by allegedly not giving it work to do.
By May 5 2021, some 25 days before the expiry of the agreement, Fisd commenced court proceedings which have resulted in the current result.
"We refer to Strategic Co-operation Agreement between China State Construction Engineering Corporation Limited (the "Main Contractor") and Fisd Limited Company (the "Subcontractor) entered on 11th September 2020," the letter reads, continuing that; "in line with our agreement, we signed a subcontract agreement for Contract Number; MU/ IPDC/WORKS/07/2019 for construction of library and auditorium for Mzuzu University amounting to K7,023,900,526.18. From this project, you subcontracted us works of up to K2,107,170,900.32," the letter reads.
In reply, CSCEC, through its lawyer Pempho Likongwe, responded on April 26 2021, arguing that no breach of contract had occurred.
"You rightly state that, in the contract for the construction of the library and auditorium for Mzuzu University, our client sub-contracted works amounting to K2,107,170,900.30 to Fisd. This works to 30 percent of the project value. Fisd, having acknowledged that it has been given a sub-contract for the Mzuzu University, our client is wondering [about] what is amiss. What has our client not fulfilled on the Mzuzu University project?" the communication reads.
Last week, the National Construction Industry Council issued a stop order on Mzuzu Library and Auditorium Construction Project, citing alleged non-compliance with subcontracting policy.
By the time this stop order was being issued, reports had it that library infrastructure was still at foundation stage.
Facebook Notice for EU! You need to login to view and post FB Comments!