National
Court dismisses MCHS staff strike
By Audrey Kapalamula: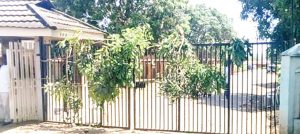 Malawi College of Health Sciences (MCHS) workers have returned to work following an injunction which the college obtained at the Industrial Relations Court in Lilongwe.
The court made the ruling on Friday, effectively restraining the staff from continuing with the strike that commenced on October 24 2018.
Workers' Welfare Committee Chairperson, Hellen Mwafulirwa, Sunday said the court had ordered them to resume work.
Mwafulirwa also said the two parties will go for reconciliation with support of the Ministry of Labour, Youth, Sports and Manpower Development.
"On Friday, there was a court hearing after management had applied for the injunction. The injunction was granted and we need to go through the process of reconciliation. So, both parties are supposed to write the Ministry of Labour[and], to identify a mediator. So, we hope that we will discuss and reach a compromise," she said.
Mwafulirwa confirmed that the workers have resumed work.
MCHS Board Chairperson, Kondwani Chalulu, could not comment further, saying he was yet to get a copy of the ruling.
"Once I do, I will let you know as to what will happen, moving forward," he said.
The college sought court relief after the workers had refused to return to work despite the college meeting some of their demands.
The workers wanted management to put them on life group cover, pay their pension arrears to Nico Company and implement a new salary structure that the two parties had earlier agreed.
The college's board, on November 2 2028, informed the committee that it had paid their group life cover and that it was looking into the issue of salary structure as well as working on payment plan of pension arrears.
Nevertheless, the development did not convince the workers to end their strike.
Facebook Notice for EU! You need to login to view and post FB Comments!
A vibrant writer who gives a great insight on hot topics and issues