National
Court stops MSB from selling Mulli's properties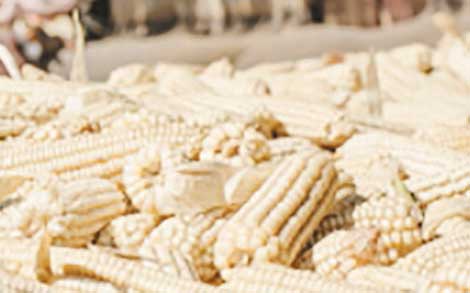 The Supreme Court of Appeal on Tuesday rescued Mulli Brothers Holdings Limited from the jaws of the beleaguered Malawi Savings Bank (MSB) when it issued an interim order stopping the sale of the conglomerate's properties.
A copy of the injunction we have seen stops MSB senior management, including Ian Bonongwe, George Sibale, Videlia Mluwira and Ted Chanza from disposing off MBHL properties until June 4 when the two parties will face off in court for an interparty hearing over the matter.
"An interim injunction is hereby granted restraining the respondent (MSB), its servants, its agents or whosoever from advertising or sale of the collateral securities herein namely, Estate in Thyolo District on a deed plan number 117/66, tea Estate in Mulanje covering 43.3995 hectares, an estate and tourist lodge in Mulanje along the Mulanje- Phalombe road, commercial property along the Limbe Thyolo road at Nantipwiri in Thyolo," reads the injunction issued by Justice Duncan Mwaungulu on Tuesday.
MBL properties, which were presented as collateral to the bank, are valued at valued at over K3.3 billion.
The injunction comes on the backdrop of a mix up of various issues surrounding the matter, including two rulings that the Supreme Court of Appeal is yet to deliver over the same matter involving the two parties.
According to Judiciary spokesperson, Mlenga Mvula, the Supreme Court is yet to deliver a ruling by Justice Richard Chinangwa on the bank's quest to have an injunction he delivered in February that stayed the sale of the properties.
"Before the ruling was delivered, Malawi Savings Bank applied for a stay order against his ruling and that the matter be handled by a three-member panel of judges which is yet to decide on whether the matter qualifies to be handled by a three-member panel," said Mvula last week.
This development, however, conflicts with MSB's decision to go ahead and dispose off the MHBL's properties.
One of the country's legal commentators, Justin Dzonzi said in an interview on Monday's that MSB needed to move the courts to first vacate the injunction issued in February before the matter could be heard by a panel of Supreme Court judges.
"Legally speaking, the order by Justice Chinangwa still stands until it is set aside or successfully challenged in court, meaning that the sale of the properties cannot go ahead.
"The procedure is that when a single Supreme Court judge makes a decision and a party is not satisfied with it, they are supposed to make a fresh application before a full member court of three judges," said Dzonzi.
A vibrant writer who gives a great insight on hot topics and issues