Business
Demystifying Malawi Stock Exchange trends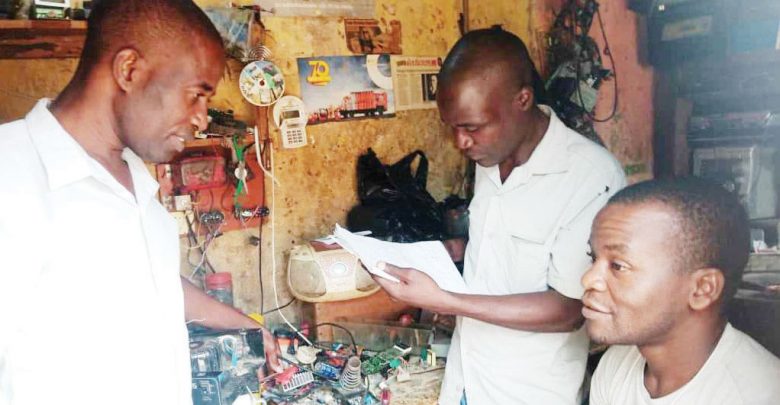 Samuel Martin and Charles Makandanji have spent a greater part of their lives in an electronics repairing business.
They have a small shop in the middle of slums in Ndirande Township in Blantyre.
As they were assisting one of their random customers, a discussion ensued on shares, listing and the stock market.
Martin says he might have heard about the Malawi Stock Exchange (MSE) on radio but does not take interest in it.
He concedes that he lacks clear understanding, saying it is probably designed for the elite.
He says he heard that one needs at least K500, 000 to buy shares.
Makandanji chips in, saying "buying shares would not require such an amount. But there was a minimum requirement for purchasing shares."
He remembers that he had received an SMS when Airtel Malawi plc unveiled its Innitial Public Offer, that anyone can afford buying shares.
The conversation remains a reflection of majority Malawians who are left out of the equation when it comes to financial awareness.
To most, the stock market is but a myth.
The local bourse has a total of 48,625 retail investors representing 93.3 percent against institutional investors at 3,491 investors representing 6.7 percent.
The number has grown in the past five years from around 40,000 investors representing a 21.5 percent.
The current MSE participation rate represents 0.3 percent and 0.7 percent against total population and adult population respectively.
Market analysts believe the trends have been exacerbated by failure to intensify transfer of knowledge about the market to the masses over the years.
Some suggest introducing financial literature subjects at primary and secondary schools.
Bridgepath Capital Chief Executive Officer Emmanuel Chokani says this would spur demand.
"We need to continuously improve on our financial literacy so that people get to know what investing is all about. Strides have been made but more effort is required so that people know about investing at primary, secondary school levels among others," Chokani said.
His sentiments are echoed by Operations Manager for Alliance Capital Limited Thokozani Saulosi who said the stock market in Malawi is largely dominated by pension funds and institutional investors due to the existing knowledge gap.
"Most Malawians are blank on different avenues of saving and investing other than a savings or fixed deposit account with the commercial banks.
"The country has individuals who earn a living, whether working or self-employed, businesses or part time jobs. All these have the ability to save some amount but there is no knowledge on how to save and invest for future use. There is need to have intensive public awareness on savings and investment," Saulosi said.
He said for one to participate on the stock market, they need to complete the Know Your Customer process, which is free and only requires an identity card, utility bill and bank statement or payslip.
He said the minimum amount one can start with on the market is the lowest price of the shares which as of last week wasK11 for one share.
MSE Chief Executive Officer John Kamanga said in a separate interview that the number of participants has really been small compared to the total country's population.
"We have undertaken financial literacy initiatives aimed at sensitising the general public on capital market investment.
"We have put plans to introduce mobile trading which we believe it will enable the larger population to participate in capital market investment. This is also embracing financial inclusion," Kamanga said.
He added that one becomes a shareholder of a listed company by buying shares through brokers and who act as agents on the buying and selling of shares on the stock exchange.
The Malawi Stock Exchange was established in 1994 but started equity trading in November 1996 when it first listed National Insurance Company Limited (Nico).
Prior to the listing of the first company, the major activities that were being undertaken were the provision of a facility for secondary market trading in government of Malawi securities namely; Treasury Notes and Local Registered Stock.
The stock exchange is licensed under the Financial Services Act 2010 and operates under the Securities Act 2010 and the Companies Act 2013 providing functions such as linkages between financial raisers and financial suppliers, market place for buyers and sellers of listed securities, supervising trading activities, supervising the conduct of member firms, providing information services such as market trading information and providing announcements made by listed companies.
The MSE has three platforms namely, the Main Board, Alternative Capital Market and Debt Market.
The Main Board is meant to cater for larger and well established companies; while The Alternative Capital Market was established to provide opportunity for the Small and Medium sized Enterprises (SME) who would like to raise capital at a lower cost by accessing public funds.
The Debt Market caters for issuers that would want to raise debt capital as opposed to share capital.
Facebook Notice for EU! You need to login to view and post FB Comments!