National
Devise exit plan—donors
As Parliament meets health sector partners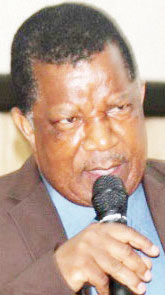 By Wezzie Gausi:
Malawi's development partners in the health sector have asked the government to craft a clear exit strategy for donor-funded health initiatives.
Members of the Health Donor Group said this in Lilongwe Wednesday, when they appeared before Health Committee of Parliament members.
Seventy-five percent of Malawi's health budget is donor-funded, with Capital Hill contributing a mere 9.5 percent, which is way below the minimum 15 percent threshold set by the Abuja Declaration to which Malawi is a signatory.
Health Donor Group Chairperson Tedla Damte, who is also United Nations Children's Fund Deputy Country Resident Representative, said it is high time the country started planning on how to be independent in health financing.
He said the government should focus on looking for local solutions to health problems.
"While recognising the limited fiscal space for the government, we encourage the government to start planning now on how to exit from donor support.
"Let the government put much effort in implementing the Abuja Declaration and gradually increase the allocation to the health budget," Damte said.
He further cautioned the government to improve the management of finances at all levels and ensure that accountability and oversight structures are working properly.
"Improved domestic resource management will allow better aid allocation and reduction of short-term projects' aid and fragmentation," Damte added.
Ministry of Health's Chief of Health Services Queen Dube said the ministry was devising ways of becoming financially independent.
Dube said a good number of donor-funded projects had phased out and "the ministry has been able to continue from where they have stopped".
"For instance, we had a project where development partners were helping us, in terms of paying salaries, for two years. After the project phased out, we, as a ministry, took over the process. This means, slowly, we are becoming independent financially," Dube said.
However, Health Committee of the Parliament Chairperson Matthews Ngwale doubted Malawi's capability to attain the 15 percent public healthcare service system financing goal.
"We still need donors' support but what we want is to be much involved in the process of financing. We want the donors to be transparent in the way they spend their funds and let them consult us on which projects we, as a nation, want," Ngwale said.
Facebook Notice for EU! You need to login to view and post FB Comments!