Business
Economists demand clear direction on Fisp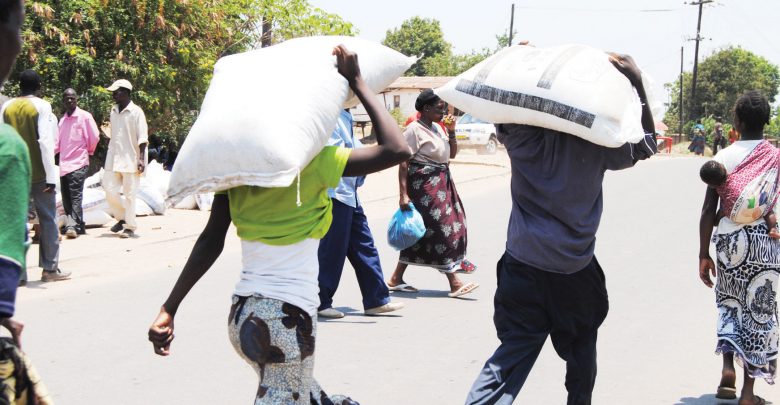 The Economics Association of Malawi (Ecama) has said government has to clearly indicate the fate of Farm Input Subsidy Programme (Fisp) in Malawi to ensure value for money.
In its contribution to the 2020/21 national budget, Ecama says the government should also consider a shift away from provision of agro-inputs to specialised machinery and equipment for increased agricultural production and productivity.
The development comes at a time government has spent billions of kwacha on providing fertiliser and other agro-inputs to farmers over the past years but the growers have failed to graduate from abject poverty.
Ecama says the government should be fully committed to fund initiatives towards value addition through agro-processing.
"There is also need to conduct research and adopt the appropriate standards to strengthen agro industrialisation in the country especially in the rural area. In addition, there is need to raise awareness and train agro based SMEs about standards compliance while promoting and operationalising the grading of Malawian products," Ecama says.
On energy the economists' body says the government needs to increase budget allocations to the sector to reflect its importance and the level of priority to the economy.
Ecama says the government needs to set a clear reform plan on the structure and operations of Escom and its entities in order to create greater transparency over performance, give management focus and improve efficiency.
"Government also needs to be aggressive in attracting and incentivising foreign and even domestic investors to invest in the energy sector. Talks of delays in process and policy implementation lags abound. Recent developments of Mpatamanga Hydroelectric Power Station are commendable," Ecama says.
On industry and trade development, Ecama says in order to increase the share of exports both in value and volume, the government should raise awareness and train the business community, farmers, manufacturers and consumers about standards compliance; control the influx of sub-standard products on the market and of products that can be locally produced.
The economists also want government to strengthen the role of Malawi Investment Trade Centre on export capability and readiness.
"Harmonise business licensing regime between local Government and Ministry of Trade to reduce double cost charges by businesses. This is non-tax revenue," Ecama says.
Treasury Spokesperson, Williams Banda, yesterday said the Ministry of Finance will review all the contributions received with other stakeholders and see which ones could be incorporated in this year's budget.
He added that some contributions could also be considered in the subsequent years.
Facebook Notice for EU! You need to login to view and post FB Comments!