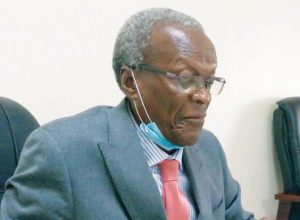 Farmers Union of Malawi (Fum) and some agriculture experts have raised fears over erratic rains received in some parts of the country.
They have since called on the government to ensure that farmers access early maturing varieties.
In the past three weeks, the country has been experiencing erratic rainfall in some parts.
A recent statement published by the Department of Climate Change and Meteorological Services indicates that between Sunday, December 26, and Thursday, December 30 2021, most parts of the country will experience hot to very hot, sunny and dry weather conditions.
It further says between Friday and Sunday, the country should expect an increase in rainfall activity.
"Expect episodes of isolated thunderstorms particularly over lakeshore areas, southern and central highlands. This is due to continuous presence of the warm air mass over the country," the statement reads.
In an interview Tuesday, Fum President Frighton Njolomole said in some parts where farmers had planted, the crops are weathering.
"For areas that have not received the rains, there are fears that the crop may be affected by diseases and worms. We expect the government to intervene and provide early maturing varieties to farmers whose crops have been destroyed and those that are yet to plant," Njolomole said.
In a separate interview, agriculture expert Felix Lombe said that the situation should not cause worry because the country has enough early maturing varieties that were developed for such situations.
"When the rains start, we will have them for the next 90 to 100 days. There are some varieties that can mature within this period especially maize, which what most people are worried about, but as for beans and other crops— which are not planted with the first rains may not be affected," Lombe said.
Ministry of Agriculture spokesperson Grecian Lungu said the government has since intensified dissemination of messages on the need to plant early maturing crops.
"We understand that farmers that like to recycle seeds and those that may have planted late maturing crops may face devastated production outcomes but we are taking messages to the farmers to plant early maturing seeds so that we maximise production," Lungu said.
This year the country produced 4,447,494 metric tonnes (mt) of maize from the 3,785,712 mts recorded last year.