Sports
European signature
Prince Njawala signs for Spanish side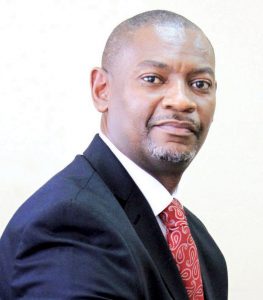 Son to former member of Parliament Felix Njawala, Prince, has signed for Spanish fifth Division side Monnegre de Mutxamel barely six months after successfully undergoing trials at the Alicante Academy.
A club statement released on Monday congratulates the 18-year-old for his prowess and skill during his stay in Spain.
"We would like to congratulate Prince, a Malawian attacking midfielder who signed for this club," the statement from the club reads.
The development comes few days after Football Association of Malawi (Fam) successfully persuaded Scotland-based defender Kieran Ngwenya to don Flames colours last Sunday.
Fam President Walter Nyamilandu said they were delighted seeing more young talented players getting recognition in Europe and would want to assess the youngster.
"We need to see where he can fit. It is a good development having an 18-year-old signing for a Spanish side," Nyamilandu said.
Reacting to the news, Prince, who has banged five goals and provided four assists since making his move to Spain, said he was aiming high.
"It is all about God. If it were not for him, I would not have been here. I promise to keep on working hard. This is a big honour not only to me but my parents and country as well. Let us wait and see what the future holds," he said.
His father, Felix, believes Prince's hard-working spirit was key to his rise.
"I am happy that Prince has opened a new chapter in his quest to play European football. All I can say is to ask him to keep his hard-working spirit so that other Malawian talents can follow suit," Njawala said.
Malawi has other youngsters at Alicante Academy in Spain and they include Yamikani Chaima and Flames Under-20 playmaker Zizwa Hanjahanja.
Flames attacker Robin Ngalande had a stint at top Spanish side Atletico Madrid's academy but he failed to progress.
Facebook Notice for EU! You need to login to view and post FB Comments!
Peter Fote is a Sports Journalist with huge experience in radio and Television reporting, production and presentation. He once worked with Malawi Broadcasting Corporation (MBC) and is currently working for Times Media Group.