Sports
Fam eyes technology to solve officiation mess
Technology not a solution—analyst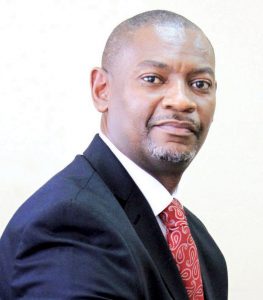 Football Association of Malawi (Fam) has revealed plans to embrace technological innovations to address cases of poor officiation, which are on the rise in the country.
However, an analyst has questioned Fam's capacity to implement such innovative initiatives as the use of Video Assistant Referees, which advanced nations use, citing costs.
Fam President Walter Nyamilandu, during the body's annual general meeting at Sunbird Livingstonia Beach in Salima on Saturday, admitted that stakeholders were worried with the standards of officiation leading to four abandoned games in the Super League.
"We believe digitisation will also assist in improving the standards of refereeing in the country by ensuring information is readily available. As you will agree, in recent times, officiation has become an area of great concern to us.
"We are determined to improve the standards of refereeing by also devising a robust process of appointing match officials and assessing their performance," he said.
Nyamilandu also agreed with National Referees Football Association's concerns of lack of refresher courses.
"And we do realise that there is a need to improve the competence of match officials with regular training and development courses to minimise errors and questionable decisions on the field of play. We have already started this process, alongside other necessary reforms. We hope to bring the best out of our match officials.
"These are technology-smart days and football cannot be left behind the innovations and miss out on the resulting efficiencies," he said.
Nyamilandu said Fam would be automating competitions through the Competition Matching System which is a platform being supported by Fifa.
"The platform will improve scheduling of fixtures and generation of statistics that will facilitate making of accurate decisions. Suffice to say that the automation will revolutionise the way we administer football competitions.
"These technological advancements in football will be complemented by improvements we are making in Mpira TV. We aim to have real time statistics on the performance of matches and players. We believe this will support coaches as they will be able to review performance of previous matches and study data of opponents in order to devise a suitable game plan," he said.
However, former Fam acting general secretary George Kaudza- Masina said introducing technology was not a solution to the problem of poor officiation.
"What is needed, as at now, is to analyse why referees are being blamed for poor officiation. Ordinarily, our referees might not be to blame as most of us do not understand the Laws of The Game and our determination is based on which side the decisions favour.
"On the technology as advocated by Fam, this is a tall order as the set-up of our grounds might not favour VAR and goal line technology," he said.
Masina also warned on cost of the gadgets but suggested the need to organise training for referees.
"Worse still, this is expensive equipment which should not be prioritised. The way to go is advanced training and continuous refresher courses on both the referees and club officials for them to keep on familiarising themselves with the laws of the game.
"Fam and Sulom handling of such cases have to be revisited too otherwise Fam is, indeed, dreaming in colour but for the future and not now," he said.
Recently, Sulom penalised clubs such as Silver Strikers, Nyasa Big Bullets, Red Lions, Mighty Tigers and Moyale Barracks for offences emanating from poor officiation.
Facebook Notice for EU! You need to login to view and post FB Comments!