Sports
Fam intensifies hunt for friendlies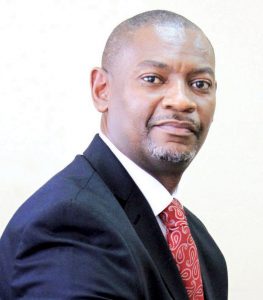 Football Association of Malawi (Fam) has stepped up efforts to secure friendlies for the Malawi National Football Team ahead of the 2021 Africa Cup of Nations (Afcon) finals in Cameroon early next year.
This follows a draw that Confederation of African Football held in Yaounde, Cameroon, on Tuesday night.
The draw saw the Flames making Group B alongside Senegal, Zimbabwe and Guinea.
This has given Malawi an idea as to which teams would be ideal to meet, considering their opponents' style of play.
Fam President Walter Nyamilandu, who accompanied Flames coach Meck Mwase to the draw in Yaounde, said he took advantage of the trip to lobby for friendlies.
"Now that the draw is out and we know who we are facing in Cameroon, we have opened negotiations with football associations in selected countries. We just have to prepare well for our group matches," Nyamilandu said.
Mwase said planning for the friendlies is now easy as they have an idea of what to expect from their opponents.
"Zimbabwe, Senegal and Guinea have players we watch on television as they play for their foreign teams. So we have an idea of what to expect. What I know for sure is that authorities at Fam have already started working on our friendlies.
"Senegal and Guinea are West African teams with many big-name Europe-based players. As for Zimbabwe, we know them because they are more or less our neighbours. Of course, we cannot disregard the fact that they have improved quite a lot lately and have more foreign country-based players than we do. Some are in Europe and others are in South Africa where we also have ours. But we are not scared. We have played them before. They are familiar opponents," he said.
Soccer analyst George Kaudza-Masina said securing a friendly with a top West African side would be helpful to the Flames.
"There are many teams we can approach for friendlies but let's exercise caution. We should go for teams whose playing style is not very different from our opponents. Of course, securing a friendly nowadays is quite tricky because most big teams prefer facing fellow top guns.
"I would, therefore, suggest that Fam approaches teams like Mali, Equatorial Guinea or Burkisa Faso. We certainly need a lot of friendlies. The only drawback is that several of the teams we might wish to face are also in World Cup qualifiers just like us," Kaudza-Masina said.
The Flames will be at the Afcon finals for the third time after qualifying for the 1984 and 2010 editions.
Malawi progressed to next year's finals alongside Burkina Faso from a group that also had Uganda and South Sudan.
Facebook Notice for EU! You need to login to view and post FB Comments!
Peter Fote is a Sports Journalist with huge experience in radio and Television reporting, production and presentation. He once worked with Malawi Broadcasting Corporation (MBC) and is currently working for Times Media Group.