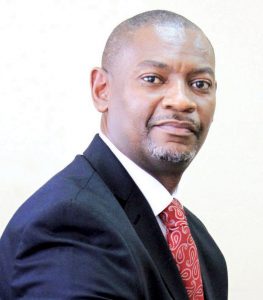 Football Association of Malawi (Fam) has paid tribute to former Nyasa Big Bullets and Malawi National Football Team striker Topsy Msuku, who died in South Africa on Tuesday aged 61.
Fam President Walter Nyamilandu described Msuku as one of local football's outstanding talents.
Nyamilandu said Msuku's contribution to Malawi football development will be cherished forever as he played a big role in helping Bullets and the Flames establish themselves as powerhouses in Malawi and Southern Africa, respectively.
"Msuku was an outstanding player for both club and country. He was part of the invincible Bullets that swept every silverware on offer in 1975. He was part of the Flames squad that went on to win the first international silverware when we lifted the 1978 Cecafa Championship. He also helped mentor upcoming players for both Bullets and Flames.
"These achievements helped populise football in Malawi and, as such, his name will always be in the books of Malawi football history. In this sorrowful time, we would like to extend to the family of Msuku our heartfelt condolences. May our Lord comfort you and your loved ones in these trying times. Our prayer is that the soul of Topsy Msuku should rest in eternal peace," Nyamilandu said.
Football enthusiast Hastings Chatsika described Msuku as a midfielder gifted with skill and trickery.
"This is sad news. I was priviledged to have watched Topsy play for both Bullets and the national team. He was such a skillfully gifted midfielder with a lot of trickery. His style of play was just like JayJay Okocha of Nigeria.
"Off the field of play, Topsy was always immaculately dressed. He was a pure Tonga man. His father was from Nkhata Bay while his mother was from South Africa," Chatsika said.
He said Msuku was nicknamed 'Obua' by Bullets fans after his exploits against foreign clubs.
"I vividly remember two matches in which Topsy displayed sterling performances. These are against ICC Shooting Stars of Nigeria and Fortior Cote West of Madagascar. In the home game against Fortior, Bullets lost 2-4 before pulling off a shocker in the return match to beat Fortior 4-0 right in front of their supporters. Topsy played a great role in that game.
"Because of his great performance in the two games, Bullets fans named him 'Obua' after the great Ugandan soccer star Denis Obua who mesmerised the African soccer scene in the 1970s because of his dribbles and artistry on the ball. Fare thee well Topsy," Chatsika said.
According to Fam's website, Msuku played 24 matches for Malawi with 19 starts and five substitute appearances between 1975 and 1978 during which he netted three goals.
He made his debut in a friendly against Mauritius on January 29 1975 which Malawi won 1-0 courtesy of Zoro Msiska.
Msuku opened his international goal account with a brace in a friendly against Lesotho on February 28 1976 in Blantyre.
The date and actual place for burial were unclear as of yesterday, with Msuku's son Ken only telling Fam.mw that the legend will be buried in South Africa at a date to be announced.
Facebook Notice for EU! You need to login to view and post FB Comments!