Sports
Fam, Sulom differ on transfer window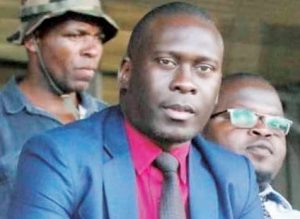 Football Association of Malawi (Fam) and its influential affiliate, Super League of Malawi (Sulom) have given conflicting statements on the Tuesday night's closure of the transfer window.
The window had been set to close some 10 days after kick off of the TNM Super League but with suspension of games on March 20, it was expected that the market would remain open.
But Sulom announced that the window had closed at midnight to prevent unnecessary dealings between players and teams.
Fam Transfer Matching Systems Manager, Casper Jangale, quashed the decision, saying it was against modern requirements of administering the game.
"This is a non-starter. You cannot close a transfer window when the league has not kicked off. We have a situation in this country where football action is on hold because of the coronavirus pandemic. Under such circumstances, nobody knows when teams will return to action. So the window would have remained open," Jangale said.
He said closing the window now was against Fifa rules and called on Sulom to revisit the decision.
"Rules have changed and there is need for us to move with time. Fifa rules now say that as national associations, we need to revisit our respective calendars and players' contracts so that we are line with the norms.
"We can't just wake up one day and declare that the transfer window is closed. What if the league starts in June and runs all the way up to February 2021? Sulom should have considered all factors before making this declaration," Jangale said.
He said the domestic transfer matching system, which registers all local player movements, was still open contrary to closure of the window.
Sulom President, Tiya Somba Banda, concurred with Jangale, saying they needed to go by Fifa standards.
"We need to abide by Fam and Fifa statutes in our running of the Super League. There are issues of football calendars and players' contracts which need careful scrutiny before any measures are taken. We are in a situation where we cannot choose to be an island. Coronavirus has affected every country and Fifa rules should apply in this case," Somba Banda.
He said Sulom would deliberate on the matter and come up with a statement.
A local football analyst, George Kaudza Masina, who also served as Fam general secretary and executive member, faulted Sulom over the issue.
"You don't close a transfer window just like that. Fam and Sulom should have worked together in regulating the window in line with Fifa guidelines. Coronavirus is a global phenomenon and the suspension of social groupings in the country is inevitable. So it is unfortunate that Sulom is closing the window as if we are in a normal situation," Masina said.
Facebook Notice for EU! You need to login to view and post FB Comments!
Peter Fote is a Sports Journalist with huge experience in radio and Television reporting, production and presentation. He once worked with Malawi Broadcasting Corporation (MBC) and is currently working for Times Media Group.