Business
FDH Bank awards exceptional staff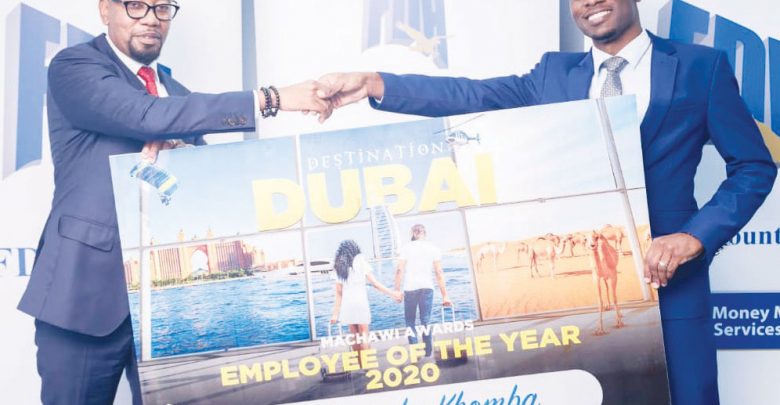 In a quest to enhance dedication, hard work and devotion among its staff, FDH Financial Holdings, a parent company for FDH Bank, on Monday decorated one of its employees with the employee of the year award.
The employee, Pempho Khomba, Account Relationship Manager at FDH Bank's Old Town Branch, was awarded for demonstrating excellent performance and consistency in top quality service delivery.
FDH Financial Holdings Chief Executive Officer William Mpinganjira said Khomba deserved the accolade as he had introduced a lot of SME customers to the bank, one of whom banked over K2 billion with the institution.
'This is no mean achievement especially in a year that business slowed due to Covid-19. Someone bringing a client with over K2 billion needs to be recognised.
"FDH will send Khomba and his wife on an all-expenses paid for trip to Dubai with $1,000 shopping money to celebrate his achievement," Mpinganjira said.
Khomba thanked the firm for the recognition.
"This is wonderful for me because I did not expect to get this reward for doing my job; it is really motivating. In my line of duty, all you need is offer excellent customer service and impress because it is the clients that refer their friends to you," Khomba said.
This is the second time for the company to award its employees with a paid-for international trip.