Sports
FDH Bank launch Wamkaka Promotion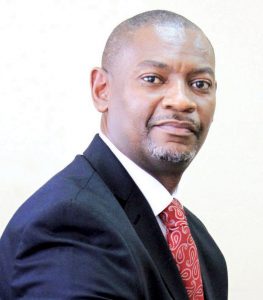 Malawi National Football Team sponsor, FDH Bank, has launched Wamkaka Promotion in honour of the senior side's 2021 Africa Cup of Nations finals qualification.
"We are excited because we are launching the Wamkaka Promotion. This campaign has been set as part of celebrating the Flames' Afcon finals qualification. As the official sponsors of the [Malawi] National Football Team, the Flames, we are proud that the team qualified for the finals to be played in Cameroon next year. Team imeneyi imatimwesa wa mkaka [The team makes us proud]. It prepared well and it delivered," said the FDH Head of Marketing Levie Nkunika.
The launch took place at FDH Bank's Chichiri Service Centre in Blantyre Friday.
Nkunika encouraged the bank's customers to prepare and save to meet financial goals for themselves and their families.
"Saving money is a significant part of a healthy financial future and knowing you have cash on hand for emergencies, education or even down payment for any desired purchases makes life comfortable," he said.
The promotion will run for four months and will end on August 23 this year.
At the end of the promotion, one lucky customer will win a grand prize of K5 million.
The development comes after FDH Bank also introduced 'FDH Flames Friday' whereby all its employees will be wearing Flames jerseys to work every Friday in the spirit of celebrating the team's feat.
Last week Football Association of Malawi President Walter Nyamilandu graced the launch of 'FDH Flames Day' at Limbe Branch and Friday Flames Coach Meck Mwase appreciated the initiative in Blantyre.
FDH Bank is the official sponsor of the Flames, having partnered in a five-year deal in 2019.
The bank also sponsors the Malawi National Netball Team, the Queens, to the tune of K360 million in a three-year deal.
Facebook Notice for EU! You need to login to view and post FB Comments!