Business
Fertiliser price rise worries farmers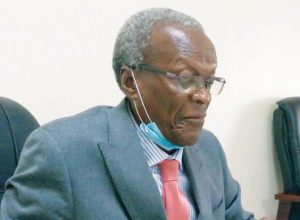 The recent sharp rise in fertiliser prices has worried farmers in the country.
For instance, in early June, a 50-kilogramme bag of fertiliser was being sold at between K21, 000 and K23, 000. Currently, the commodity is being sold at between K36,000 and K40,000 representing a 73.9 percent rise.
In an interview, Tobacco Association of Malawi Trust President Abiel Kalima Banda said leaf farmers in the country are worried that they may not meet expected production.
"The next season will be harsh because of the rise in prices of farm inputs" he said.
In a separate interview, Farmers Union of Malawi President Frighton Njolomole feared that the situation would have devastating effects on the economy and needs strong action.
Njolomole was, however, optimistic that the situation will be contained following President Lazarus Chakwera's address that the prices be controlled.
Addressing the public over the weekend, Chakwera assured that things will be under control because there of interventions which have been put in place by the government.
Facebook Notice for EU! You need to login to view and post FB Comments!
Justin Mkweu is a fast growing reporter who currently works with Times Group on the business desk.
He is however flexible as he also writes about current affairs and national issues.