Sports
Flames, under-23 in away matches
By Williams Gondwa & Mphatso Malidadi: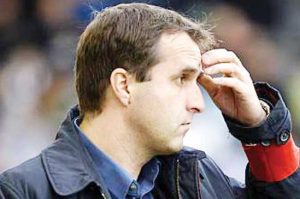 The senior Malawi national football team received a timely boost following the arrival of the Mozambique-based duo of goalkeeper Charles Swini and midfielder Frank Banda, as well as Japan-based striker Jabulani Linje
The trio joined the Flames squad in Addis Ababa, Ethiopia, Thursday enroute to Moroni where they arrived around noon ahead of Satursday's 2019 Africa Cup of Nations qualifier.
The Malawi under-23 national football team also arrived in Gaborone, Botswana, for their Tokyo 2020 Olympic Games qualifier against the Young Zebras, which will be played Saturday.
The junior Flames left the country Thursday morning and landed in Botswana at sunset via Johannesburg, South Africa.
Commenting on the arrival of the three senior team players, the Flames Coach, Ronny Van Geneudgen (RVG), said they are important members of the squad as Malawi fights to remain in contention for qualification to the Cameroon finals.
"We will play a passing game and try to create chances. I am sure we have the ability, confidence and luck to convert our chances. We have Chiukepo [Msowoya] and Gastin Simkonda who are top-scorers in the local league. We have everything to get a good result," RVG said.
The coach, however, admitted that Comoros were good at home, having forced Cameroon and Morocco to draws.
RVG said Malawi needed to stay close to second-placed Morocco to maintain their qualification chances.
"Comoros is a very strong team at home. Their coach is leaving after deciding against renewing his contract. So it is an emotional match as he will aim at proving a point by winning," he said.
Cameroon lead Malawi's group with eight points whereas Morocco are second with seven points. Malawi lie third with four points and Comoros anchor the table with two points.
Under-23 Coach, Meke Mwase, was also confident of success as his team left for Botswana through Chileka International Airport Thursday.
"We have prepared well for this match and I have confidence in my players. We know what to expect in this away match. Botswana football has improved over the years but we will play for a win," he said.
The Flames and the under-23 side trained together for a week at Kamuzu Stadium as they prepared for their respective matches.
A vibrant writer who gives a great insight on hot topics and issues