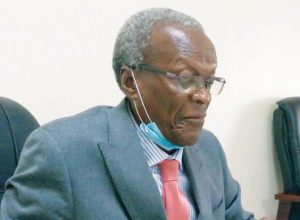 Farmers Union of Malawi (Fum) has lamented low uptake of maize from the market by the State-run grain trader, Agricultural Development and Marketing Corporation (Admarc), a situation it says could disturb farmers' productivity next season. By last week, Admarc reported to have only purchased 95,000 metric tonnes of the staple grain, out of the 300,000 metric tonnes target for the first phase.
Fum President Frighton Njolomole said in an interview that farmers might find it hard to purchase materials for next season as some were yet to sell their commodity to Admarc. "Farmers want to sell the maize now to use the proceeds for purchasing fertiliser and other inputs. But we feel Admarc is delaying. We are appealing to authorities to come to our rescue," he said. In a separate interview, Admarc spokesperson Agnes Chikoko Ndovi said the firm was buying the grain based on resources available, which was being disbursed in trenches.
"We are getting the money in lots. So when we buy using that lot and we reconcile the money, another lot is issued so that we continue with the buying," Ndovi said. Some months ago, the State-run grain trader said it would spend over K62 billion on purchase of maize from farmers this season. Of the amount, K12 billion was meant to come from the Treasury in line with the budgetary allocation for the cause while the other K50 billion would be loans secured from local commercial banks.
This season, the firm intends to buy about one million metric tonnes of the staple grain at the government-set K150 minimum price per kg. This would be done in three trenches of 300,000 metric tonnes each. The corporation split the purchases in four lots where farmers with between one and 40 bags of maize were accorded chance to sale first, followed by farmers with 41 to 100 bags in the second lot, and then 100 to 200 bags in the third lot while farmers with over 200 bags would be incorporated in the fourth and last lot.
Ironically, the grain trader entered the market after some vendors had already duped farmers in some parts of the country where they have been buying maize at as low as K70 per kg, about 53 percent below the farm gate price. Estimates show that maize production increased by 17.5 percent to 4,447,494 metric tonnes from 3,785,712 metric tonnes produced last season.
Facebook Notice for EU! You need to login to view and post FB Comments!
Justin Mkweu is a fast growing reporter who currently works with Times Group on the business desk.
He is however flexible as he also writes about current affairs and national issues.