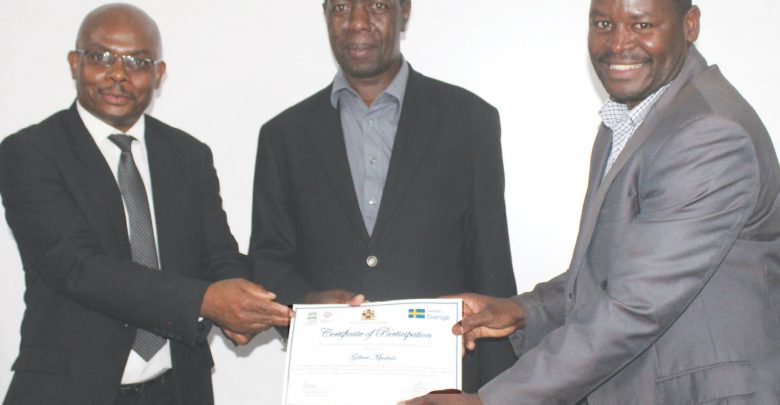 Visual Arts Association of Malawi (Vaam) has chosen Gilbert Mpakule and Lawrence Daka to lead the association for the mean time until next elections as acting president and vice, The Daily Times has learnt.
Mpakule and Daka were given the mandate to hold the two top positions during an online extra-ordinary National Executive Committee (Nec) meeting which was held on April 29 2020.
According to a letter which The Daily Times has seen, the current president Mike Chilemba requested his Nec members to allow him to step down on medical grounds and proposed that new posts of acting president and vice be nominated and voted for to replace him for the good of the association.
"This is in reference to the constitution of Vaam article 5 (a) which states that fill executive vacancy by means of appointment from within the executive and that the person so appointed shall serve in that capacity until the next Annual General Assembly of the association," the letter reads.
After nominations, Nec committee voted for Mpakule, who was the vice president as acting president with Daka as acting vice president until the AGM takes place later this year.
Chilemba, who has served the association for three years, said he was happy that now they have a team to lead the association.
"I have been ill since last year in December. So, last April I requested my colleagues that we choose other people on an acting capacity to replace me also knowing that our National Executive Committee is working beyond the mandate," Chilemba said.
Mpakule said they will work to speed up the next elections.
"We simply came up with the president and vice. We just want to speed up the Annual General Meeting and be able to elect new office bearers. We just want to lead the process," Mpakule said.
Vaam was supposed to hold elections last year following the expiry of the mandate for the current Next but it has failed to do so due to lack of funds.
Last year in July, Chilemba came out to disclose that they were looking for close to K3 million to hold the elections.
Facebook Notice for EU! You need to login to view and post FB Comments!