National
Government halves Affordable Inputs Programme families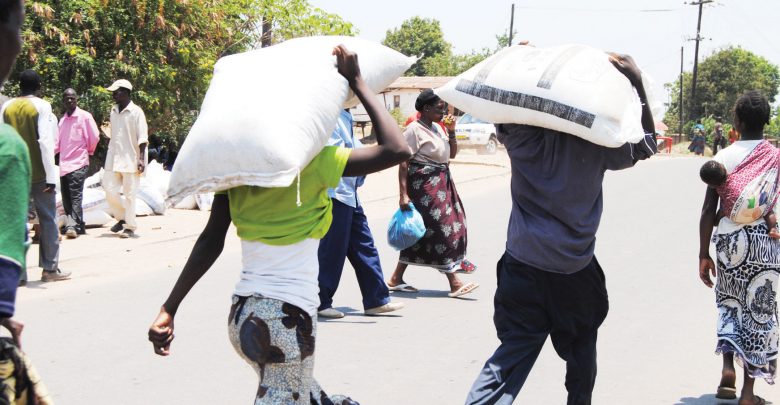 Government has reduced the number of beneficiaries under the Affordable Inputs Programme (AIP) by about 50 percent, The Daily Times understands.
A bidding document for the supply, warehousing and retailing of fertilisers under the 2022-23 AIP, that we have seen, shows that government is looking at procuring 92,850,000 kilogrammes (kg) of Urea fertiliser and a similar quantity for NPK fertiliser.
This translates to 1,857,000 50kg bags for each type of fertiliser.
Last year government planned to procure 371 million kg (7,420,000 bags) for 3.7 million families targeted under the programme but not all of them accessed the inputs due to supply irregularities.
The procurement figures in the bidding document that we have seen mean that 1,857,000 farmers are going to receive one 50kg bag of each of the fertilisers, representing a 50 percent drop from last year's figures.
Despite various stakeholders and the country's development partners calling for the abolishment of the programme, poor Malawians fear for their lives, saying they cannot procure fertilisers at the current market price of between K50,000 and K60,000 per 50kg bag.
Wyson Chabwera and his wife Elita from Kumbanga Village in Traditional Authority Nsamala in Balaka District hope they will not miss out on the list.
They, however, appreciate that the reduction in the number of beneficiaries diminishes their chances of making it onto the list and that it increases their vulnerability to hunger.
"Currently, we are struggling to have regular meals. The money we earn from piecework is not enough to buy even one bag of fertiliser.
"Last year, we were not able to access the cheap fertilisers and ended up harvesting two bags of maize from a piece of land that normally gives us 30 bags. Now, I am struggling to feed my family," Chabwera said.
His fears are augmented by the fact that the government is taking long to put into motion processes for procurement and importation of the commodity into the country.
Executive Administrative Officer of the Fertiliser Association of Malawi (FAM) Mbawaka Phiri said none of their members have signed any deal with the government for importation of fertiliser.
"The awarding of contracts in procuring fertilisers under the AIP are not yet out but, as we have been saying, the window is closing on us because we are in competition with other countries and it takes three months to have the commodity in the country," Phiri said.
Minister of Agriculture Lobin Lowe could neither respond to our calls nor respond to WhatsApp messages on the matter.
But spokesperson in his ministry Gracian Lungu indicated that the matter is delicate and that they are waiting for a determination from Cabinet.
Minister of Information Gospel Kazako referred us back to the Ministry of Agriculture when we sought government's position on the fertiliser situation.
In the 2022-23 national budget, AIP has claimed 85 percent (K109.5 billion) of the total agriculture sector budget. The preceding year's budget had K142 billion for the programme.
In its policy note issued on June 28, 2022, the International Food Policy Research Institute (Ifpri) indicated that it is cheaper to import maize into Malawi than to produce it.
Ifpri used the recent agronomic data on yield responses to determine how much additional kwacha output each farmer produces per kwacha of subsidised input under ideal conditions.
The second parameter was the nationally representative farming household survey data with detailed information on both fertiliser use and yield to calculate likely benefits under normal conditions.
"We find that for every kwacha spent on fertiliser, less than 8 tambala worth of maize is produced on average. It costs K3,236 to turn fertiliser into a kilogramme of maize, while that same kilogramme of maize can be imported five times more cheaply at a total cost of K600," the research institute concluded in the note.
Facebook Notice for EU! You need to login to view and post FB Comments!