Sports
Hail Nomads
Stakeholders congratulate Wanderers for going commercial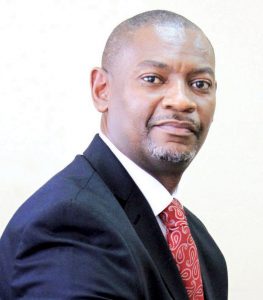 The country's soccer fraternity has congratulated Mighty Wanderers for turning into a commercial entity.
Wanderers recently registered as a company to end decades of operating as a community club.
However, stakeholders have advised the Nomads to be vigilant if they were to realise their dream as the process is bound to face some obstacles.
Nomads' bitter rivals Nyasa Big Bullets set the ball rolling with a statement congratulating Wanderers for taking a giant step in the commercialisation process, including appointment of business mogul Thom Mpinganjira as club president.
"Appointment of Dr Thom Mpinganjira as president to lead the Board of Directors clearly signifies the club's ambition to run professionally as a fully-fledged limited company.
"We would therefore like to congratulate the club's president Dr Mpinganjira, the entire board and the interim management for their appointments. We are looking forward to working with Mighty Wanderers leadership as it takes the club towards a new direction in football commercialisation," reads a statement which Bullets released Wednesday.
Football Association of Malawi (Fam) President Walter Nyamilandu encouraged Wanderers to be determined in their quest for success.
"I am impressed with the new leadership and spirit of togetherness that the Wanderers family has shown. The family knows what it is doing and the club is on the right path. I urge the appointed officials to be strong and focused because it is not easy to introduce change in football," Nyamilandu said.
Super League of Malawi President Tiya Somba-Banda also commended Wanderers for embarking on the commercialisation drive.
"Globally, football is a lucrative business and it is quite exciting that Wanderers have made this bold decision to emulate global standards of the most successful clubs.
"The concept they are bringing is quite unique. Individuals in the board and management all have proven track records in running and managing successful organisations and I am pretty certain that this venture will be successful," Somba-Banda said.
He said time was ripe for local clubs to consider listing on the stock exchange.
"I look forward to the day when clubs with huge followings like Nomads should be listed on the stock exchange. We promised to create a conducive operating environment for clubs to commercialise.
"In just two years, we have seen Silver and now Wanderers taking the commercial route. We will be improving the football business model to ensure that the game is a viable business concept," Somba-Banda said.
Facebook Notice for EU! You need to login to view and post FB Comments!