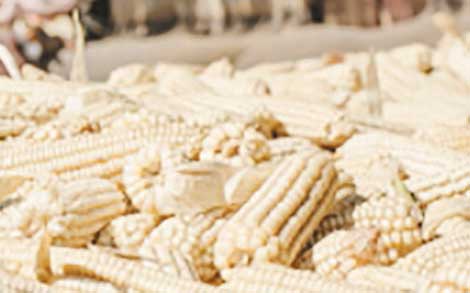 Malawi's headline inflation inched up again in August but this time around only by 0.2 percentage points to stand at 9.5 percent as food prices continued biting hard.
This comes after another 0.3 percentage points rise in inflation in July 2019, a development the Reserve Bank of Malawi (RBM) then rated as surprising.
Recent published figures from the National Statistical Office (NSO) show that food inflation stands at 14.6 percent from 14.2 percent in July in July 2019.
Price for maize, Malawi's staple food, has been on an upward spiral in the past three months, currently trading between K8,500 and K13,000 per 50 kilogramme bag in some parts of the country.
Maize, as part of the food component, impacts the country's economy given that it constitutes 45.2 percent in the Consumer Price Index-an aggregate basket of goods and services for computing inflation.
However, non-food inflation was seen at 5.4 percent in August from 5.5 percent in July 2019.
Earlier, RBM revised upwards the 2019 annual inflation projection from eight percent to nine percent owing to elevated maize prices.
Portfolio and investment management firm, Nico Asset Managers Limited recently warned that expected maize price increases during the lean season will pile pressure on headline inflation and raise the cost of investment.
In its 2019 Mid-Year Economic Report, the firm observed that localised maize shortages in many parts of the Southern Region, which were affected by floods, are causing upwards pressure on prices.
Facebook Notice for EU! You need to login to view and post FB Comments!