Sports
Kamuzu Barracks relocate to Champions Stadium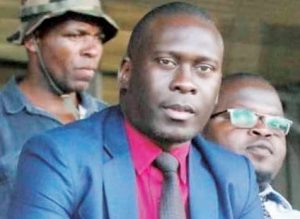 Malawi Defence Force side Kamuzu Barracks (KB) has relocated to newly-built Champions Stadium in Mponela, Dowa District, from Lilongwe's Civo Stadium.
The development means the stadium will become the first privately-owned facility to host a TNM Super League match.
Super League of Malawi president Tiya Somba Banda said they gave KB the go-ahead to use Champions Stadium after several inspections.
"The stadium is now ready to host Super League games, starting with Kamuzu Barracks hosting Rumphi United this Sunday. The stadium is now ready to host games as it has met the required standards despite having some few grey areas that need attention. Hopefully, by Friday [tomorrow] everything will be finalised," Somba Banda said.
Civil Service United were also interested in making the facility their home ground as Civo is undergoing rehabilitation in readiness for the African Union Region 5 Youth Games in December.
KB General Secretary Christopher Njeula said relocating to Mponela gives them the chance to generate a fan base in Dowa.
"We are striving towards finishing in the top three this season. Transferring our home base to Mponela is a plus and a very good decision economically. We want to grow a fan base in Dowa and this is the starting point. Time has come for people in Dowa and surrounding districts to start watching Kamuzu Barracks at Champions Stadium," Njeula said.
The stadium's owner Msayiwale Kavina hailed Sulom for approving his facility.
"This move will bring football closer to people in Mponela and surrounding areas. We will continue to improve the standards of the stadium as games are being played there. We want to attain the highest possible standards as quickly as we can," Kavina said.
The new facility is a 20,000 sitter with a car park that can accommodate over 100 vehicles.
Facebook Notice for EU! You need to login to view and post FB Comments!
Peter Fote is a Sports Journalist with huge experience in radio and Television reporting, production and presentation. He once worked with Malawi Broadcasting Corporation (MBC) and is currently working for Times Media Group.