National
Kezzie Msukwa granted leave for judicial review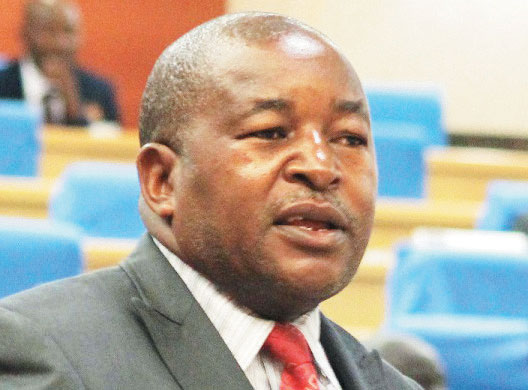 High Court judge Simeon Mdeza Friday granted Minister of Lands Kezzie Msukwa leave for judicial review in a case he is alleged to have been involved in questionable land deals with Zuneith Sattar.
Hearing of the application was at the High court in Lilongwe in proceedings that took over four hours.
Mdeza also ordered a stay of criminal proceedings and subsequent release of second claimant, Ashok Nair, Sattar's agent.
Msukwa's lawyer Chimwemwe Kalua asked the court to grant the leave for judicial review on three grounds, including that Msukwa, the first claimant, was not arrested in good faith.
Kalua said the Anti- Corruption Bureau (ACB) arrested Msukwa while on his sick bed and chained him to a drip stand, contrary to section 19 of the Constitution on the right to dignity.
He further said ACB erred by using information from National Crime Agency (NCA) of United Kingdom in making its decision to investigate and arrest the suspect.
"The ACB has been influenced by external factors," he said.
Msukwa's lawyer also pointed out that under Section 5 of the Mutual Assistant in Criminal Act, the office of the Attorney General is mandated to cooperate with other international agencies on criminal matters.
"There is no evidence that the arrangement with the agency was sanctioned by Attorney General," he said.
However, ACB lawyer Victor Chirwa faulted the claimants for suppressing facts, adding that Msukwa was arrested outside the hospital as per eyewitnesses.
The court stopped the State from using files from CCTV camera on the basis that information was not properly submitted to the concerned parties.
"If the claimant was seriously ill, he could have called for an ambulance; it is questionable how he called for a wheelchair," Chirwa said.
On the use of information from the National Criminal Agency from UK, the state said Msukwa's argument lacked merit as they cannot pre-empt what is in the evidence for the case when they have not been served.
He said there was no reason for the State to seek evidence in the United Kingdom when the evidence needed can be locally found.
"Investigation started in October 2021, ACB has visited MRA, Directorate of Road Traffic, City Council, and Salima District Council, Malawi Revenue Authority and they cannot say the arrest is based on NCA information," he said.
Chirwa also argued that Mutual Assistant in Criminal Matters Act, as stipulated in section 5, allows other agencies to cooperate with criminal agencies in the Commonwealth.
Recently, ACB indicated that it had been investigating allegations that Sattar and his agent Ashok Kumar Sreedharan, also known as Ashok Nair, had been giving bribes to politically exposed persons to influence Malawi Government departments to award contracts to companies belonging to Sattar.
The statement further indicated that, in the course of the investigations, ACB established that Sattar had, through Nair, engaged in alleged corrupt practices in some land-related matters in Area 46, Lilongwe District and Chipoka in Salima District.