Sports
Kukoma dangles K5 million for Flames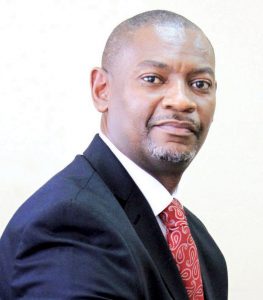 Capital Oil Refining Industries (Cori), through its Kukoma Cooking Oil product, has pledged K5 million to Malawi National Football Team if they beat Uganda at Kamuzu Stadium on Monday.
The Flames must beat the Cranes to qualify for 2021 Africa Cup of Nations (Afcon) slated for Cameroon next year.
Cori's Managing Director Shiraz Karim Nathanie, issued a statement Friday, addressing Football Association of Malawi (Fam) President Walter Nyamilandu.
"As we are all aware, the Flames have a chance to qualify for Afcon if they secure a win on Monday. As Cori we would like to pledge K5,000,000 to Fam and Flames if they qualify for Afcon," the statement reads.
Cori's Sponsorship Coordinator Violet Kapolo added that the company would like to inspire the Flames to qualify for Afcon finals for the third time.
"As Cori, we are involved in different sporting activities like netball, cricket and golf. This time we saw it fit to pledge to the national football team because it will be nice to have representation at the finals," she said.
Nyamilandu hailed Cori for the support saying it was timely as Malawi fights for third Afcon qualification.
"It's great to see that the match has ignited a lot of hype. This is sending good vibes and we hope to live to the expectations of Malawians," he said.
Nyamilandu said they will entertain official pledges like the one from Cori.
"All companies that are interested to motivate the Flames must submit their pledges in writing directly to Fam. They are most welcome. We want the team to stay focused and not to be distracted with offers being made hence the need for order," he said.
However, Nyamilandu, who wants to see the Flames qualifying for the second Afcon finals during his reign, encouraged the players to look beyond the monetary rewards.
"It is a do or die match and the players understand the enormity of the task ahead. The stakes are much higher than monetary rewards because qualification in itself will do great honour and pride to the nation," he said.
The former Flames and Mighty Wanderers defender played down the absence of fans saying the team would still do well.
"With or without fans, Kamuzu Stadium remains a fortress for the Flames. We intend to exploit home ground advantage to the fullest potential so that we should collect maximum points on Monday.
"It's a pity that the fans won't be allowed to watch the match physically. Efforts are being made to showcase the match on Mpira TV," he said.
Facebook Notice for EU! You need to login to view and post FB Comments!