National
Lazarus Chakwera banks on United Arab Emirates support on fuel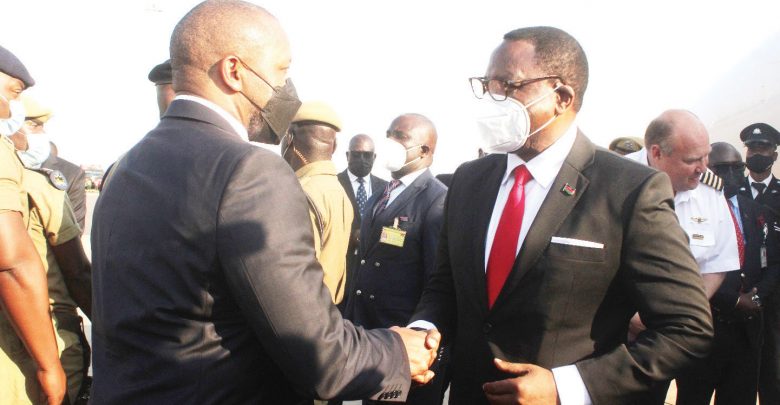 President Lazarus Chakwera has said he expects the United Arab Emirates (UAE) to help Malawi with investments in fuel and electricity.
Chakwera was speaking on his return from the United States (US) and Dubai where he, among other things, attended the United Nations General Assembly and signed the $350 million Millennium Challenge Corporation (MCC) compact.
The President's remarks come after long fuel queues and dry pumps have returned to the country's cities and towns, forcing motorists to spend hours at pump stations.
The remarks also come at a time power blackouts have become the order of the day as State-owned Electricity Supply Corporation of Malawi attempts to distribute the limited power to a population of over 19 million people.
Chakwera said he expects a team of investors and business captains from Dubai to come into the country within the next two weeks to assess the situation.
Briefing reporters at Kamuzu International Airport, the President described the trip as successful.
He said the $350 million MCC compact will help modernise the country's road network in addition to improving land administration.
Speaking during a welcome rally for Chakwera, Forestry and Natural Resources Minister, Eisenhower Mkaka, said Malawi stands to benefit a lot from meetings the President had in the US.
During the tour, Chakwera met US President Joe Biden, Secretary of State Anthony Blinken, International Monetary Fund (IMF) Managing Director Kristalina Georgieva and World Bank Managing Director for Operations Axel Von Trotsenburg.
Among others things, Blinken promised to help Malawi get back the Extended Credit Facility programme with the IMF.
Facebook Notice for EU! You need to login to view and post FB Comments!