National
Lazarus Chakwera wants Pac to become constitutional body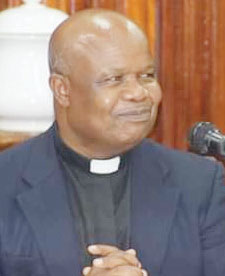 President Lazarus Chakwera has suggested that quasi-religious group Public Affairs Committee (Pac) should be a constitutional body for it to continue fulfilling its duties.
Chakwera was speaking when he hosted members of Pac at Sanjika Palace in Blantyre Wednesday.
"Looking at the contribution of Pac to the country, I say what if Pac becomes a constitutional body? That would surely help the committee in its operations. Pac is widely seen as a quasi-religious body because, looking at Pac, it represents everybody even nonbelievers," he said.
Pac Chairperson Monsignor Patrick Thawale welcomed the suggestion but said Pac had to discuss the implications of the move.
"The President was in a way appreciating the role Pac plays in the country. It is a good suggestion from the President aimed to even better operations of Pac. We, however, need to go back and look at the issue. We need to look at the nitty-gritty of the move and its implications," he said.
On the Covid vaccination programme, Chakwera said it is important that stakeholders work together in sensitising Malawians to continue observing prevention measures including vaccination.
Meanwhile, the Evangelical Association of Malawi (EAM) has asked Chakwera to continue engaging faith leaders on matters of national importance.
EAM Board Chairperson Bishop Mark Kambalazaza made the call when they paid a courtesy call on the President at Sanjika Palace in Blantyre.
Chakwera hailed the association for complementing the government's national development efforts.
Facebook Notice for EU! You need to login to view and post FB Comments!