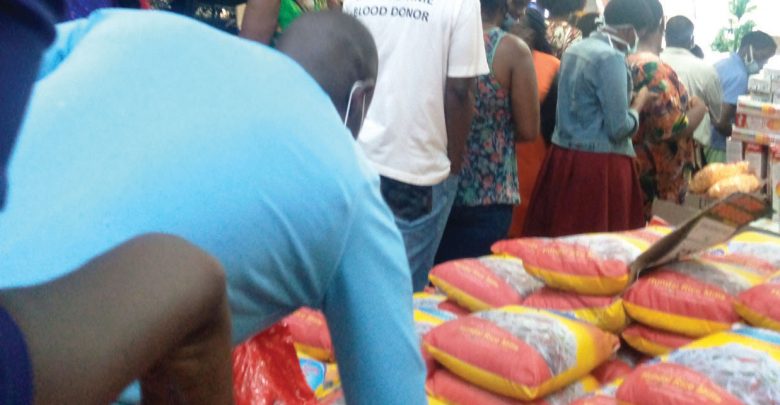 With the Covid-19 pandemic wreaking havoc, this year's Christmas is expected to be unusual in most countries including Malawi, as people are forced to cancel celebrations or have their celebrations limited to a small number of people.
In Malawi, Christmas is synonymous with praying and making merry, which actually spans from Christmas Eve to the actual day, but, this year, the Episcopal Conference of Malawi (ECM) has admitted that the pandemic has brought challenges to Christmas celebrations.
ECM General Secretary Father Henry Saindi said, while they were not suspending celebrations— unlike the situation on Easter— they were advising members to observe restrictions which the government has put in place.
"Let people celebrate but they should celebrate responsibly because their lives are in their hands and they should adhere to all Covid-19 measures to protect themselves and others from infection. This is a spiritual celebration; so, their hearts should not worry," Saindi said.
Another religious organisation, Evangelical Association of Malawi (EAM), also acknowledged that this year's Christmas celebrations had suffered a knock, hence it would be difficult to celebrate it the traditional way.
EAM Secretary General Reverend Francis Mkandawire said, while people could continue with their planned celebrations, they should emphasise the spiritual part of it because the gathering of more than 100 people has proved to be a failed dream this year.
"To those that really know their God, Christmas is time for great celebrations and joy spiritually. So, we are encouraging Christians to meet in small groups and celebrate in spirit," Mkandawire said.
On the business side, from the outside, Blantyre was busy as usual, with the slowest traffic due to jams even as individuals in their large numbers walked up and down with groceries.
However, traders acknowledged that all was not rosy.
For instance, Cecelia Robert, who sells merchandise at Blantyre Main Market, said groceries such as cooking oil, vegetables, food spices and other edible goods were not selling as hot cakes.
"My business is not faring well because customers are not coming because they have been affected economically due to the Covid-19 pandemic," Robert said.
But this was not the case in main super markets such as Sana Cash 'n' Carry and Shoprite, where people thronged shops.
The same mixed bag in business was noticed in Mzuzu, where the city was filled with people buying goods while business people complained that sales had dwindled because people seemed to have reduced buying power.
Facebook Notice for EU! You need to login to view and post FB Comments!
Justin Mkweu is a fast growing reporter who currently works with Times Group on the business desk.
He is however flexible as he also writes about current affairs and national issues.