Business
Maize farmers cry for export market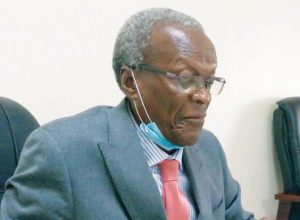 Farmers Union of Malawi (Fum) has urged the government to secure stable international markets for maize and consider issuing extra export licences to commercial farmers.
Fum President Frighton Njolomole said in an interview that, already, smallholder farmers have been exploited by vendors due to delays by the Agricultural Development and Marketing Corporation (Admarc) to enter the market.
He said further delays in securing markets would disrupt farmers' preparedness for the next season.
"You may wish to know that vendors are still exploiting farmers. This, if not checked, will lead to hunger because farmers are selling their maize at very low prices. We do not expect commercial farmers and cooperatives to face the same predicament.
"There is a need for the government to act with speed to ensure that commercial farmers access export licences and explore international markets. I believe the necessary ministries will decide on what will be best for the people," Njolomole said.
Minister of Trade Sosten Gwengwe said the ministry will soon announce dates for commencement of issuing export licences.
"Soon we will open a window for maize exports for this year's maize for a particular tonnage and once that tonnage is met we will also close the window. This is deliberate because maize is our staple crop and, if exported without caution, we might create problems for the country. We want to ensure we are food-secure and exporting only the excess maize," Gwengwe said.
In a separate interview, Executive Director of the Civil Society Agriculture Network Pamela Kuwali said ensuring food security and providing an opportunity for export markets are equally crucial.
"First we need to ensure that we have enough food. We must check our food balance sheet, restock the strategic grain reserves and Admarc warehouses. However, exporting maize is good because these farmers invested to make profits and, if there are good markets on the international scene, they should be able to explore that.
"Ignoring farmers who want to export is dangerous for the country because the maize will still find its way out of the country undeclared and government will lose foreign exchange; if not, then we will have a lot of maize in the country which will drive prices below the farm gate prices. The major problem is that these things should have been done earlier," Kuwali said.