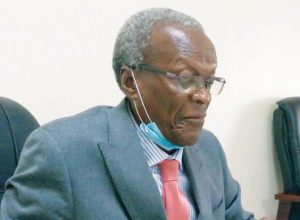 Some farmers in some parts of the country still feel duped by vendors who are still buying maize below the government set farmgate price, a latest report by the International Food Policy Research Institute (Ifpri) shows.
In its July report, the firm says maize prices were 13 percent lower than the government recommended price of K150 per kilogramme (kg).
According to the figures as quoted in the Reserve Bank of Malawi (RBM) Market Intelligence Report for July, the average retail price for maize harvested in 2021 stood at K131.0 per kg, representing a monthly decrease of 1.0 percent.
The report added that there were disparities, however, as prices in some markets, especially in the Northern Region, decreased due to a late harvest compared to the Central and Southern regions.
"The largest decrease was recorded in Mzuzu at 13.0 percent while Mpondabwino in Zomba in the South recorded the highest price increase of 21.0 percent," the report reads.
The government announced minimum farmgate prices this year, with maize pagged at K150 per kg.
Farmers Union of Malawi President Frighton Njolomole said vendors were still offering prices lower than farmers' expectations.
He said the problem emanates from delayed entry by the Agricultural Development and Marketing Corporation (Admarc) into market this year.
He has since called upon government and stakeholders to address the problem hastily if farmers were to reap from their toil.
Ministry of Agriculture spokesperson Graciun Lungu said the government has moved to iron out this problem.
Maize remains Malawi's staple grain.
Facebook Notice for EU! You need to login to view and post FB Comments!
Justin Mkweu is a fast growing reporter who currently works with Times Group on the business desk.
He is however flexible as he also writes about current affairs and national issues.