National
MCP, UTM file against Peter Mutharika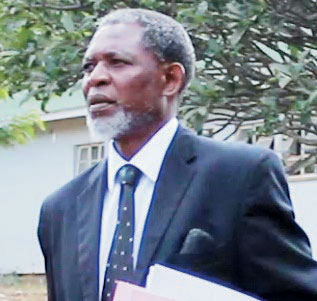 UTM and Malawi Congress Party (MCP) have dragged President Peter Mutharika and Malawi Electoral Commission (Mec) commissioners to court over the commissioners' refusal to resign ahead of the July 2 2020 fresh presidential election.
The two parties have included Mutharika in the case as he refused to fire the commissioners and assent to electoral reforms bills which Parliament passed.
UTM's lead counsel Chikosa Silungwe Wednesday said the commissioners' continued presence in the office is unconstitutional, as the Constitutional Court and Public Appointments Committee (Pac) of Parliament found them incompetent to manage the fresh poll.
"We have filed a case against the commissioners in their individual capacities.
The court is yet to give us a date of the hearing and we will follow up Thursday [today] on the date," he said. One of the lead lawyers of MCP, Titus Mvalo, yesterday said both petitioners in the election case have made their case on the matter.
However, Registrar of the Supreme Court and High Court, Agnes Patemba, Wednesday said she has not yet seen the application.
On Monday, MCP and UTM officials announced that they would seek legal advice on whether it was constitutional for the commissioners to cling to the positions.
Earlier this week, Mec Chairperson, Jane Ansah, insisted that they will manage the elections regardless of issues of morality versus law.
Pac recommended that Mutharika should fire the commissioners following a week-long enquiry into their individual competence. However, Mutharika described the recommendations as laughable.
The president cited number of reasons, including Pac's failure to give the commissioners enough time before the enquiry.
He also said the provisions in the bills were in conflict with the Constitution and other existing laws governing the conduct of the election.
On the other hand, Ansah promised to resign once the Supreme Court of Appeal finds them in the wrong.
Mec and Mutharika appealed the February 3 Constitutional Court judgement which called for fresh presidential election after it found that the May 21 presidential election was marred by regularities.
The Supreme Court is expected to start hearing the matter on April 15 2020.
Facebook Notice for EU! You need to login to view and post FB Comments!