National
MCP,UTM, HRDC respond to Peter Mutharika's speech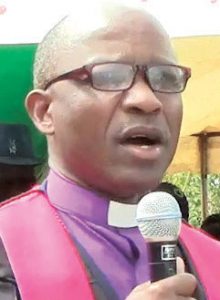 Civil Society Organisations (CSOs) operating under the banner of Human Rights Defenders Coalition (HRDC)and opposition political parties, namely Malawi Congress Party (MCP) and UTM have faulted President Peter Mutharika who condemned them for allegedly denting the image of the country.
Speaking on Thursday at a news conference with Malawi media at the United Nations General Assembly in the United States of America (USA), Mutharika said some investors were scared of coming to invest in Malawi because of the current situation which is characterised by violent demonstrations
Mutharika warned HRDC leaders and MCP leader Lazarus Chakwera and UTM leader Saulos Chilima to put the interests of the country above their "selfish" political gains.
In an interview Friday, HRDC Chairperson Timothy Mtambo said the President was addressing the wrong crowd, further saying Malawi is a democratic country and as such people have the right to express themselves.
"The President is lost and probably he should set aside time to find himself rather than making such allegations. He knows what Malawians want and his non responsiveness is dictatorial in nature and we are in a democracy. Leaders should listen to the will of the people. But our president thinks he is bigger than everyone. What he should know demonstrations are a right and people are simply exercising their right.
"We know their people who have been coming to the demonstrations just to disturb and dent the image of the demos we know them but what the president should we are simply demanding accountability," he said.
In separate interviews, MCP and UTM spokespersons Maurice Munthali and Joseph Chidanti-Malungu respectively concurred with Mtambo, saying Mutharika is simply seeking sympathy from the wrong people.
"In the first place, it only shows our president is not aware of the issues that are happening in this country. He should know the matter is in court and he cannot comment on the matter. The United Nations General Assembly is not a platform for him to air out what is happening in this country. He knows the right people to talk to and they are not at the assembly," Munthali said.
Chidanti-Malunga said Mutharika is being hypocritical arguing he has never come out in the public back home to discuss the matter but has been able to talk about it elsewhere.
"If there is a way to solve problems, we believe that those problems can be solved within ourselves by talking we do not believe airing those problems at United Nations General Assembly I don't think that is the correct way of doing things. The audience there is different from us here who are experiencing those problems. And here at home we never saw him come in the public to solve the matter so why would he take the matter there and ignore the people who are on the ground," he said.
Meanwhile unlike in recent past when the President has stayed longer during such meetings, Mutharika is expected to return today from the 74th session of the UNGA through the Kamuzu International Airport.
Facebook Notice for EU! You need to login to view and post FB Comments!