National
Ministry to engage Treasury on AIP funds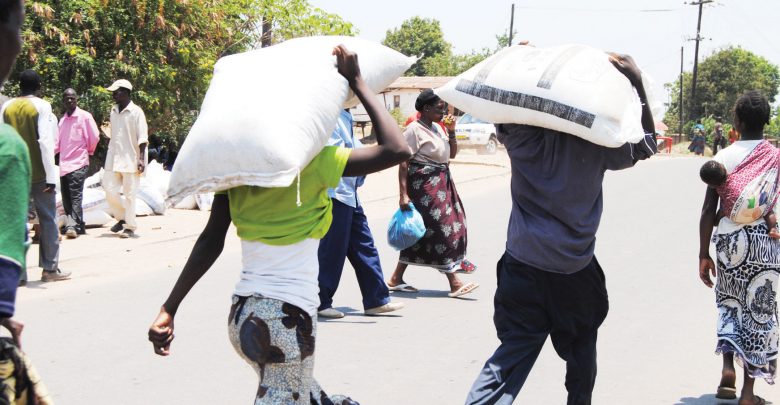 Following President Lazarus Chakwera's directive that all the 3.8 million people under the Affordable Inputs Programme (AIP) should receive inputs, the Ministry of Agriculture (MoA) has started engaging the Ministry of Finance in an effort to accommodate the one million beneficiaries that were initially dropped.
There were reports that MoA officials wanted to reduce the number of beneficiaries by one million because of rising prices of fertiliser. The number came to 2.7 million from 3.8 million.
However, two weeks ago, Chakwera directed that the number of beneficiaries should be maintained, further assuring Malawians that the government would find resources to accommodate the entire list.
The government allocated K142 billion for AIP to the 2021-22 National Budget.
Agriculture Minister Lobin Lowe told The Daily Times that he had engaged the Ministry of Finance to look at how "the budget shortfall could be covered" to reach out to the targeted number of beneficiaries.
Lowe said this in response to a letter from the Centre for Democracy and Economic Development Initiatives (Cdedi), which demanded an explanation on why the government dropped one million people.
In his response to Cdedi's query, Lowe said: "The ministry took an exercise and discovered from the list some civil servants and these have since been taken out of the list."
Lowe said K126 billion would be used for purchasing fertiliser while the remainder would be used for seed purchase and logistics.
Lowe did not disclose how much, in extra funds, his ministry was looking for.
Facebook Notice for EU! You need to login to view and post FB Comments!
Mathews Kasanda is a journalist who holds a Bachelor of Arts in Journalism from University of Malawi (The Polytechnic).
In 2015, Media Institute of Southern Africa awarded him the Best Print Media Education Journalist of the Year accolade.
He joined Times Group Newsroom in September 2019.