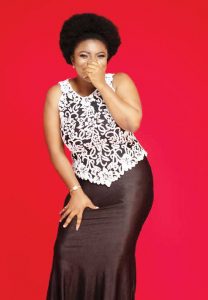 Nigerian gospel singer Mofetoluwa Yetunde Aransiola takes to the stage Tuesday to launch her debut Extended Playlist (EP) titled You've Been Good at Golden Peacock in Blantyre.
The singer, who sings in a choir at Winners Chapel in Blantyre, said yesterday that she was looking forward to a perfect outing during the launch.
"With Covid cases on a rise, our target is to have less than 50 people. We will also make sure that all the necessary precautionary measures are followed. Launching this EP is a milestone in my gospel music career. Apart from making history, it is also time to share encouraging stories as we continue to battle Covid," Aransiola said.
The launch is set to be spiced up by King James Phiri and Enerst Tsanda.
"It is all about getting closer to God as we fight the pandemic. The songs in the EP have messages of hope coming from God. Covid should also be an alert and a wake-up call for us to seek God's salvation," she said.
Aransiola said many people have lost loved ones to the pandemic and that, tomorrow, it might be one of us.
"God is real and heaven is real. In times like these, we need to stay closer to God and keep seeking salvation. Some of the songs in the EP are also a prayer asking God to take away the pandemic," she said.
Despite being from Nigeria, the singer has also done some songs in the country's languages.
"I have, for instance, a Tumbuka song 'Yesu Timuongani', I love our African languages and this is why I did some songs in different languages. This is also part of connecting with the people," Aransiola said.
Other songs in the album include 'You Are Everything' and 'We Worship You'.
Facebook Notice for EU! You need to login to view and post FB Comments!