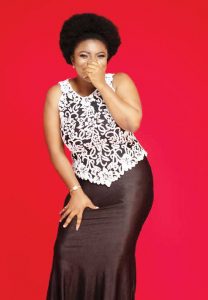 Nigerian gospel singer Mofetoluwa Yetunde Aransiola, who is based in the country, will this coming Tuesday launch her debut Extended Playlist (EP) titled You've been Good at Golden Peacock in Blantyre.
The singer, who sings in a choir at Winners Chapel, said Thursday she was looking forward to the launch.
"I am excited in that this is my debut EP. I don't have an album yet but to launch an EP is a milestone in my gospel music career. I am inviting people to come and be part of this history," Aransiola said.
During the launch, she is set to share the stage with King James Phiri, who is the guest artist, and Ernest Tsanda.
She said the EP was part of getting closer to God as "we fight Covid"
"Covid should also be an alert and a wake-up call for us to seek God's salvation.
Many of us have lost loved ones to the pandemic and tomorrow it might be one of us. God is real and heaven is real. In times like these, we need to stay closer to God and keep seeking salvation," Aransiola said.
She said the EP also appreciates God for His mercy throughout last year.
"Some of the songs are also a cry for God to have mercy on us and give us salvation," Aransiola said.
The singer describes herself as a multi-faceted lady with a creative mind.
"I am popularly known as Princess by my family and friends here in Malawi, this is not unconnected to my royal Yoruba roots stemming from my home country, Nigeria," she said.
Aransiola said she has a passion for humanity and is also a medical practitioner with a background in psychotherapy.
"I have an elder sister who is an icon in the Nigerian music industry and I have learnt under her tutelage for more than 15 years. My sister is one of my greatest motivations for singing and I have also drawn inspiration from other great African musicians over the course of the years with specific emphasis on world best gospel artists," she said.
Aransiola said the EP has been produced by Gift Chisamba with arrangement by Tolu Olokun Talking drum beats were made in Nigeria by Femi Atorise.
"The songs have been carefully delivered in different Malawian languages alongside different African languages of every country I have lived in especially my home country Nigeria," she said.
Some of the songs that make up the EP include 'We Worship You', 'You Are Everything' and 'Yesu Timuongani'.
Facebook Notice for EU! You need to login to view and post FB Comments!