National
Parliament faults Lands Ministry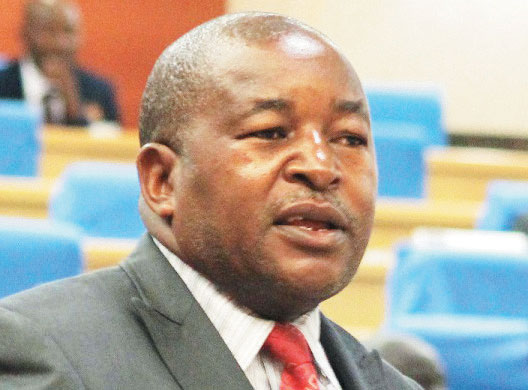 By Wezzie Gausi:
Parliament's Committee on Natural Resources and Climate Change has accused the Ministry of Lands of allocating plots of land in protected areas to people.
Committee chairperson Welani Chilenga cited a piece of land at Chinsapo in Lilongwe, which, he claimed, was gazetted as a forest reserve but ministry officials have allocated it to people around the place.
He added that, in Lilongwe's Area 10, ministry officials had allocated plots of land to people around the catchment area of a dam.
"The committee has done a lot of engagements regarding the issue but nothing seems to change. The Ministry of Land continues with the illegal practice. As we will be meeting them this month, we will make sure that the issue is addressed once and for all or else we will involve the courts.
"It is also good to note that we, as a committee, have stopped the construction of buildings along Lilongwe River just behind Sana complex. We want Lilongwe City Council to provide us with information on why the land was given to people to be developed when it is supposed to be a protected area," Chilenga said.
However, Lands Minister Kezzie Msukwa said the ministry did not authorise the selling of protected land.
"However, the ministry is dealing with the encroachers of Area 10 dam in Lilongwe," he said.
Msukwa said they asked Lilongwe City Council to take action on the encroachers.
"The problem is that people are encroaching on some of the protected areas in the country, which is a big challenge. As regards Chinsapo land, it falls under Lilongwe City Council and not the Ministry of Lands," Msukwa said.
In 2020, there were reports that parts of Kanjedza Forest in Blantyre were sold to private individuals though it was designated as a forest reserve.
Facebook Notice for EU! You need to login to view and post FB Comments!