Sports
Revenue lockdown
Clubs to pay players despite break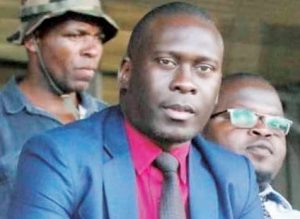 Super League clubs are expected to dig deeper in their pockets to keep paying players despite an extended break due to coronavirus threat.
Most teams rely on gate revenue to pay players but with all sporting activities suspended, some clubs do not have alternative sources of income.
On the international scene, most teams including Italian giants, Juventus and Spanish outfit, Barcelona have reduced salaries for players to maintain support staff.
Locally, some teams are expected to use their sponsorship to pay players.
Be Forward Wanderers General Secretary, Victor Maunde, said the club would be using their sponsorship funds because they were mandated to do so.
"At the moment we will fulfill the contractual agreements. They are entitled to salary only," he said.
Bullets Chief Administration Officer, Albert Chigoga, said as a limited company, the team will follow what is stipulated in players' contracts.
"Bullets operates on a budget and this caters for wages and salaries of club's employees. Training allowances are paid when the players are attending the training sessions so this is on hold until resumption of the training," he said.
A similar case is expected to happen for Area 30 based side in Lilongwe. Blue Eagles were the first club to suspend training and the club's chairperson Alexander Ngwala said they will rely on their subvention to sustain the team.
"Blue Eagles depends on its subvention to pay upkeep allowances for players. Gate collections just top up on the funds needed to fulfill club's administrative requirements," he said.
However, that is not the case for self-sponsored Mighty Tigers as they, will sweat to pay their players upkeep allowances.
"The situation is bad for everyone and we have no option but to contribute to make sure that we sustain the team," he said.
Meanwhile, Sulom presiden, Tiya Somba- Banda, expressed fear that clubs will face hard times as a result of an extended break due to Covid-19 outbreak.
Somba-Banda said clubs should start implementing the commercialisation drive. He said the body conducted a commercialisation symposium in conjunction with the Football Association Malawi (Fam) few weeks ago to equip clubs with necessary skills.
"We organised the symposium in order to give our clubs the knowledge and other ways of sourcing funds. As it is stands we are worried that some clubs will release players without anything that will make their life hard," he said.
Somba-Banda said the suspension of all sporting activities due to Covid-19 was a wake-up call for the clubs to transform and become self-reliant.
However, he did not commit on whether Sulom will assist clubs during this period but promised to work jointly with possible measures to source extra revenue.
"This is the total loss of revenue and everything is not ok. This is the period where clubs get revenue and manage to pay their players. I would like assure them that Sulom is trying to come up with something to help our clubs, so we will see what to do," said the former treasurer of defunct Escom United.
Facebook Notice for EU! You need to login to view and post FB Comments!