Sports
RVG donates to under-14 teams
By Mphatso Malidadi: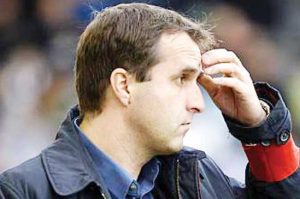 Malawi national football team Coach, Ronny van Geneudgen (RVG), has donated two sets of uniforms to two Blantyre-based under-14 teams.
The teams are Sporting Ndirande and Grey Eagles.
Speaking during presentation at Nyambadwe Primary School ground on Sunday, RVG said it was not the first time that he had donated uniforms to developmental teams in the country.
"I have donated at least four sets of uniforms to teams in the Centre, North and South. I have a container which has arrived from Belgium and expect more of such donations. I am doing this to motivate the youth so that they continue playing football," he said.
RVG said he has solicited the equipment from his friends in Genk, Belgium, and intends to reach out to more youths in the country.
"I noticed that, in Malawi, we have good under-17 and 20 structures. But we need to strengthen all youth structures and that includes the under-14 age group. We need to motivate our youths so that we see meaningful development in the game.

"It is not about money but the equipment which can inspire the youngsters. So, I am asking companies to invest in the youth because that is where everything starts," he said.
A youth development coach, Sylus Luwindo, hailed RVG for the gesture.
"We need such support to continue developing the sport. Having a complete set of uniform is not easy and the two teams have been inspired," he said.
A vibrant writer who gives a great insight on hot topics and issues