National
'Selling land to foreigners is prohibited in Malawi'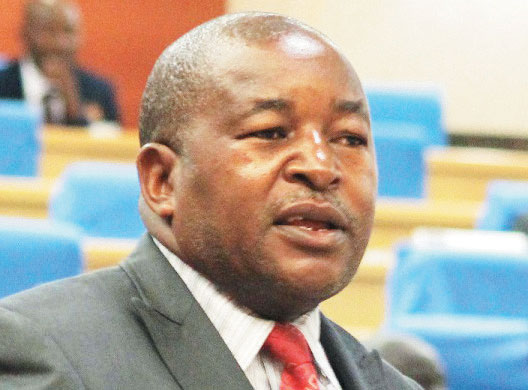 The government has faulted Malawians that are selling land to foreigners, saying the country's laws prohibit the practice.
Lands Minister Kezzie Msukwa told The Daily Times that his ministry was aware that some Malawians were selling land to citizens of other countries, saying the government was committed to addressing the problem.
"Selling land to foreigners is prohibited by the laws and anyone found doing so will be brought to book. It is our appeal that we, as a nation, must think about tomorrow and be responsible enough when it comes to land handling," Msukwa said.
He was reacting to calls from Organisation for Sustainable Socio- Economic Development Initiatives (Ossedi) and People's Federation for National Peace and Development (Pefenap), who have bemoaned some Malawians' tendency to sell land to people of other nationalities.
Ossedi Project Manager Mphatso Zulu cited Traditional Authority (T/A) Kabudula of Lilongwe as one of the places where pieces of land were being sold to foreigners in the country.
"We, as an organisation, are worried that land continues to be sold at an alarming rate in the country, a case in point being in T/A Kabudula's area in Lilongwe.
"If we continue on this trajectory, we will end up selling all the land in the country to foreigners, leaving future generations with nothing," he said.
Pefenap Executive Director Edward Chaka concurred with Zulu, saying, sooner rather than later, Malawians will have no valuable property on prime land.
"In Blantyre, for example, especially in Blantyre Central Business District, as well as in Limbe, indigenous business persons pay exorbitant rental fees because they do not own the land, let alone buildings erected on prime land.
"If left unchecked, people that have been selling land to foreigners will leave future generations in a precarious situation. Land is a valuable resource but we do not seem to treat it as such here in Malawi. Actually, land issues can, if not well handled, be a source of conflict in communities. Let the government, through the Ministry of Lands, do the needful by protecting our land," Chaka said.
Indigenous Business Association of Malawi President Mike Mlombwa recently bemoaned the practice of selling land to people of other nationalities in the country, saying they make life difficult for indigenous businesspersons, who are forced to conduct trading activities outside urban centres.
Recently, the Ministry of Lands warned that it would snatch pieces of land that have been dormant for years after people bought them.
Facebook Notice for EU! You need to login to view and post FB Comments!