Entertainment
Soldier, Patience's medley attracts social media interest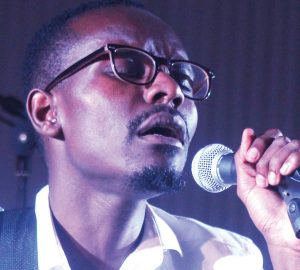 A reggae mash up medley done by Soldier Lucius Banda and Patience Namadingo has attracted interest from people on social media.
The medley has seen Lucius and Namadingo collaborating in a number of Lucius' songs from his different collections recorded in a makeshift studio with Mozy Moshu Shumba on the piano.
Listening and watching the medley, one is taken through a journey of Lucius' music where two artists have come together to show the best of their voices and at the same time enjoying themselves.
The medley has seen Lucius and Namadingo perform a number of tracks including 'Nthawi', which is more like Lucius' anthem, 'Mabala' and 'Yellow', a well-crafted political song that made headlines when Soldier was a member of the United Democratic Front (UDF).
Some quarters have had it that the medley is more like the Best of Lucius Banda as it has songs dating back to his first album and moving to the other albums.
In the medley people are also set to be treated to songs from Lucius's different albums such as 'Esther', 'Tina', 'Samuel', Jacuzzi', 'Paulendo', 'Mzimu wa Soldier', 'Lilikuti', and ' A Mike', a romantic track that ends the song in style.
The beauty of the medley is also on the fact that the two artists have picked the reggae genre which is one of the most popular and followed in the country.
Recently saxophonist Rick Deja, who has followed the country's music and worked with a number of artists, described reggae as one of the popular genres in the country and that people love it.
"I enjoyed working with this great man. I learned a lot from this project," Soldier said on his Facebook page after posting the video of the medley whilst recording the song.
Some people have also said that the medley has offered them something to smile on as they refresh awaiting the judgment of the May 21 2019 elections case.
Lucius said yesterday that the idea to work on the medley was hatched by Namadingo.
"We just worked on it and I didn't know that it would attract such interest from people. As I indicated, it is Patience's idea, you know he is young and fresh and full of ideas and so, we will see where we take it but it is something I am ready to do," he said.
Lucius, who will be celebrating his 50th birthday this year and 25 years in marriage, said in December last year that people should brace for more this year as part of celebration and that he will be releasing his 20th album.
The 'Mabala' star also said that he would be working with different artists to sell the country's music to the world as well as pushing his son Johnny.
He revealed then that he had stitched a song for his son which he would collaborate with Jamaica's Busy Signal.
Patience, who has rebranded his music and last month also launched his latest album Ya Symon could not be reached for his comment on the project which was shot by Peter Mazunda.
Several people commenting on the medley have described it as great and that they were looking forward to the final product.
Facebook Notice for EU! You need to login to view and post FB Comments!