National
State House speaks on reforms report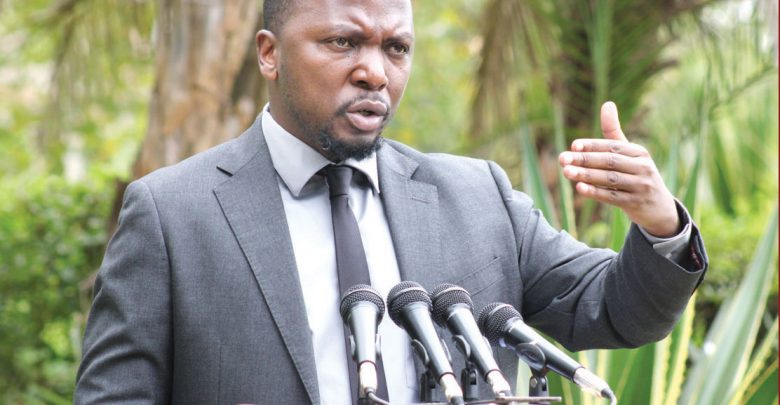 President Lazarus Chakwera has disclosed that he will tell Malawians about decisions he would make from recommendations made in the Public Sector Reforms report his deputy Saulos Chilima submitted to him last Friday.
Speaking during the State House Weekly Briefing in Lilongwe Monday, State House Director of Communications Sean Kampondeni said the President receives recommendations from stakeholders, adding that it would not be ideal to publicise every recommendation the President gets.
"The position of State House on this matter is that the thing that is of public interest are the decisions that the administration makes using those recommendations.
"The President receives recommendations every day and it is not the President's practice to put the recommendations in the public [sphere] when they have been vetted and used to make decisions. The thing that the President is interested in putting in the public [domain] is the decisions that he makes to transform the public service in partnership with the Minister of Public Sector Reforms, Right Honourable Dr Saulos Klaus Chilima," Kampondeni said.
He said Chakwera implements some of the recommendations he gets while other recommendations are discarded, depending on how the President perceives them.
The communications director added that the President would not publicise contents of the recommendations report by a taskforce mandated to overhaul the government system by arresting the wastage of public resources through allowances, procurement and employment contracts.
Chilima, as Public Sector Reforms Minister, presented the report to Chakwera during a closed-door meeting at Kamuzu Palace.
Since the report was presented, there have been calls from various quotas for Chakwera to publicise it.
For instance, on Friday, the Human Rights Defenders Coalition (HRDC) expressed worry over the secrecy surrounding the report.
HRDC reminded Chakwera and Chilima that access to information is now a public right as per Section 37 of the Constitution as read with the Access to Information Act.
"However, while we celebrate this milestone, we are disappointed by the privacy surrounding the presentation of this highly anticipated report to President Dr Lazarus Chakwera at Kamuzu Palace," reads an HRDC statement which chairperson Gift Trapence signed.
Speaking on February 14 this year, Chakwera said if Malawi were to root out the problem of waste, abuse and theft of public resources, the country needed to admit that these are behaviours that have poisoned the values of the nation and have corroded the entire government system.
He then ordered Chilima to review the three government systems and submit recommendations for their overhaul within three months.
"The recommendations must include any legislative changes we must make in our laws at one of the meetings of Parliament this year so that our laws protect the interests and resources of the public, not the rubble of public servants who use broken systems to loot and use bad laws and contracts to keep their jobs in the system and keep looting," he said.
Facebook Notice for EU! You need to login to view and post FB Comments!