Features
The future of work in a digitally advancing world
By Eric Msikiti: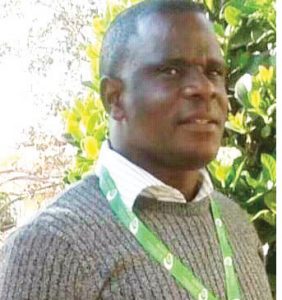 "Every employer shall give to each employee a written statement of particulars of employment which shall include the names of the employer, the date of the commencement of the contract, the rate of remuneration and the method of calculating remuneration and the intervals at which the remuneration is paid;" reads in part Section 27 (1- 3) of the Malawi Employment Act of 2000.
But on June 10 last year, Malawians awoke to horror sites after three people were electrocuted while one was taken to hospital after they fell on an electric wire on duty while replacing some advertorial billboards within Chichiri Shopping Mall in Blantyre.
Police reports stated that the three had been contracted by a William Mauya of William General Maintenance to help replace billboards belonging to Shorprite but while working, they slipped and fell on an electronic wire.
The three met their fate while they had no protective gear on despite that they were working in a dangerous environment.
To make matters worse, their employer, Mauya, confessed to Police in Blantyre that he did not know, at least by name, the five people he had subcontracted to replace the billboards.
That was how three health lives were lost that in day in what is just one example of health and safety hazards and risks Malawians face at the work place.
The other two escaped death just by luck or the acts of God.
Despite clear labour laws, the three people died due to neglect and lack of serious enforcement of labour laws by authorities in the country.
They were also contracted by a third party who did not even know their names, a thing which, according to a labour expert, Frank Adini, exposed them to other serious work-related abuses.
Other Malawians could be at risk of the same predicament a year down the line thanks to the influx of labour agencies across the country.
In most cases, the agencies are subcontracted by some firms or companies to hire casual workers on the companies' behalf at a fee.
Most agencies are currently not regulated by the government.
"Much as the coming in of these agencies is a welcome development as it shows that Malawi is moving with time, there is need for proper regulation so that such abuses are minimised," Adini says.
According to Adini, most of the agencies do not place the people they subcontract on binding contracts, a thing which exposes them to work-related risks and abuses.
"The laws of the country are clear that every person must know and sign an agreement with his or her actual employer before engaging in any work, but in this case (of the three electrocuted people) you will find out that there was no such agreement and, in fact, it is sad to note that the five did not even know who their actual employer was, suffice to say that they did not have standing contracts with the third party," Adini said.
Malawi is one of the 187 member countries of the International Labour Organisation (ILO), a United Nations tripartite agency which was established in 1919 to set labour standards, develop policies and devise programmes promoting decent work for all women and men.
As Malawi was commemorating Labour Day Wednesday, ILO was clocking 100 years of existence.
But obvious challenges still remain after 100 years of labour rights struggle.
Apart from abuses such as low salaries and high taxes, Malawian workers and those from other developing countries in Africa face new challenges amid advances in technology.
In June this year, the world meets in Geneva for the International Labour Conference which will tackle the threat technology is posing on the future of work.
Adini admits that technology poses a serious threat to the future of work both in Malawi and abroad.
"Advances in technology such as auto-teller machines, robots and others, though they may not seem that way in Malawi, are indeed a serious threat to the future of work, so there is need for the government to come up with various initiatives that will ensure that people are less and less dependent on white-collar jobs," he said.
The Government of Malawi is currently implementing the Community Technical Colleges initiative which aims at empowering the youth with vocational and entrepreneurship skills for self-sustenance and employment.
Perhaps, such skills will prove pivotal once technology takes over the future job and lessen the burden of hazards and abuses in the work place.
Facebook Notice for EU! You need to login to view and post FB Comments!
A vibrant writer who gives a great insight on hot topics and issues