Sports
UGI partners Sulom with free insurance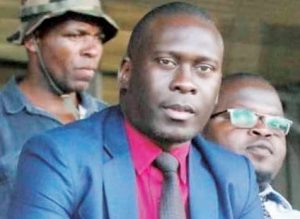 United General Insurance (UGI) will give a free comprehensive insurance cover for one year to a player who will win a Mazda Demio prize in the just ended TNM Super League season.
This comes as part of a partnership which the insurance company has signed with Sulom.
For the first time in the history of the Super League in Malawi, the player of the season will get a prize of a Mazda Demio car.
According to UGI Chief Executive Officer Bywell Chiwoni, the company recognises the role that football plays in society and it has become more important during the Covid pandemic as it has kept people connected and entertained.
"We would like to recognise the player's hard work by supporting Sulom's Best Player Award and we believe that this will help improve the performance of our players and thereby enhance the quality of football in Malawi," he said.
The cover is worth K3,500, 000 and it will cover repair costs or replacement of vehicle in case of total loss, third party liabilities in case of property damage, third party liabilities in case of injury or death and legal representation.
Sulom President Tiya Somba Banda applauded the insurance company for the gesture, describing it as a right step towards promoting quality football in the country.
"This means that the player will not only drive a vehicle but will drive it with peace of mind and this complements our efforts to build players who are competitive," he said.
The insurance cover will run for one year and the company has committed to be issuing out the cover in the future if the Sulom vehicle award becomes a yearly tradition.
Facebook Notice for EU! You need to login to view and post FB Comments!
Justin Mkweu is a fast growing reporter who currently works with Times Group on the business desk.
He is however flexible as he also writes about current affairs and national issues.