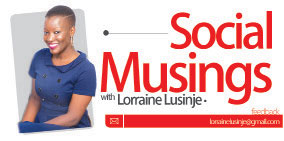 Uncertainty surrounds Nigerian award-winning artist Davido's trip to Malawi as of late afternoon yesterday there were reports that he had missed his flight.
Sources yesterday indicated that Davido, who tweeted that he would be in Malawi in a few days time, had missed his flight and that he would not make it.
But another member close to the organising team, who declined to be named, said it was not true that Davido had missed his flight but rather there were some visa problems they were working on.
"It's not true that he has missed his flight. We had some visa problems and we are trying to sort that out now. But I can confirm to you that Davido is coming without fail but it might not be tomorrow (today)," she said.
Earlier on, the Keep Blantyre Clean and Green, a grouping of professionals working voluntarily to support the City of Blantyre to get back its lost glory, had announced that they would be hosting Davido and that he was expected to jet into the country today in the afternoon.
A committee member of the grouping, Clara Malunga, told The Daily Times yesterday that Davido, real name David Adedeji Adeleke, was expected to visit Chilobwe Township in Blantyre, one of the areas affected by floods which have left at least 48 people dead.
"As a grouping of professionals working voluntarily to support City of Blantyre on awareness and try to mobilise funds for different projects with the objective of bringing the commercial city's lost glory back, we were asked to host Davido. We are excited because, by hosting him, we are adding mileage to this campaign," said Malunga.
She said, Davido, famed for hits like 'Skelewu' and 'Aye', was to jet at Chileka Airport at 2pm in the afternoon and that thereafter, he was expected to be met by Mayor of the City of Blantyre Noel Chalamanda.
"From the airport ,Davido will go to the Civic offices with the mayor to sign the visitor's book and then thereafter he will go to Chilobwe Township which is one of the disaster-hit areas," she explained.
Malunga also added that at Chilobwe, the award-winning artist was expected to plant a tree with the mayor. She also said that the mayor was expected to make a donation during the visit.
"He will be visiting Chilobwe because we felt he needed to see some of the disaster hit areas and again being a tree planting period, Davido will plant a tree and then thereafter there will be a press briefing," she said.
Malunga also said thereafter the musician will have a dinner with the mayor at Victoria Hotel before a photo session at HS Wine House in Namiwawa.
"We call upon people to come and party with Davido but then the entry fee is K5,000," she said adding that the musician was expected to leave the country on Saturday (tomorrow).
Born on November 21, 1992, the American born artist, who is also a producer, has produced for numerous artists, including Naeto C, Skales, Tiwa Savage and Sauce Kid.
In April 2012, he signed an endorsement deal with MTN Niger i a and on October 23, 2013, Davido partnered with Guinness for the "Guinness World of More" concert.
Some of the awards the artist has won include BET Award, Kora Award, Channel O Music Video Award, Ghana Music Award and Nigeria Music Video Award.
The artist was also expected to visit the country last year but he failed.
Facebook Notice for EU! You need to login to view and post FB Comments!
A vibrant writer who gives a great insight on hot topics and issues