Business
'Vendors buying maize at K50/kg'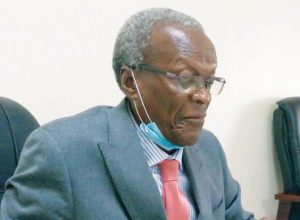 Farmers have sounded a fresh alarm over low prices some vendors are offering for maize in most markets in the country, where they are buying the commodity at as low as K50 per kilogramme (kg) or K2,500 per 50 kg bag.
This is way low than the K150 per kg government-set farm gate price.
This also comes as a latest report by the International Food Policy Research Institute shows that, in some markets, maize prices were 13 percent lower than the minimum price.
Farmers Union of Malawi (Fum), an umbrella body for growers in the country, said vendors are exploiting farmers who are far from Agricultural Development Marketing Corporation (Admarc) depots where they purchase maize even at night.
Speaking in an interview Monday, Fum President Frighton Njolomole said the farmers are being duped and has since called on Admarc to set up mobile markets.
"If there is any chance that the government can come in and assist, the better. We are not happy with these people [vendors] who are buying maize at K50 per kg. What is that? That is stealing, stealing from fellow Malawians," Njolomole said.
Njolomole added that farmers deserve better prices for their commodity to make the most of their toil and investment.
He also appealed to the Malawi Police Service to continue arresting vendors found buying the commodity at lower prices than the set farm gate.
Admarc spokesperson Agnes Chikoko Ndovi said, this year, the corporation planned to have 227 temporary markets with an aim of reaching out to areas that are far from Admarc depots.
However, she said, in some instances, farmers have been calling for mobile markets when the need arises but some of the places for the markets are identified by the corporation.
"That arrangement already exists the Farmers union of Malawi can just be informing us about the exact place where the market is needed. So far, we have opened several markets following complaints from the people," she said.
This year, maize production has been estimated at 4,581,524 metric tonnes (compared to 3,785,712 metric tonnes in the 2019-20 agriculture season.
Facebook Notice for EU! You need to login to view and post FB Comments!
Mathews Kasanda is a journalist who holds a Bachelor of Arts in Journalism from University of Malawi (The Polytechnic).
In 2015, Media Institute of Southern Africa awarded him the Best Print Media Education Journalist of the Year accolade.
He joined Times Group Newsroom in September 2019.